DraftKings Pushes Taylor Swift NBA Conspiracy Theory
Published on:
May/26/2023
DraftKings wants you to bet this year's NBA Championship based on Taylor Swift?
Talk about crazy!
As if enough folks haven't gone far enough down the rabbit hole already.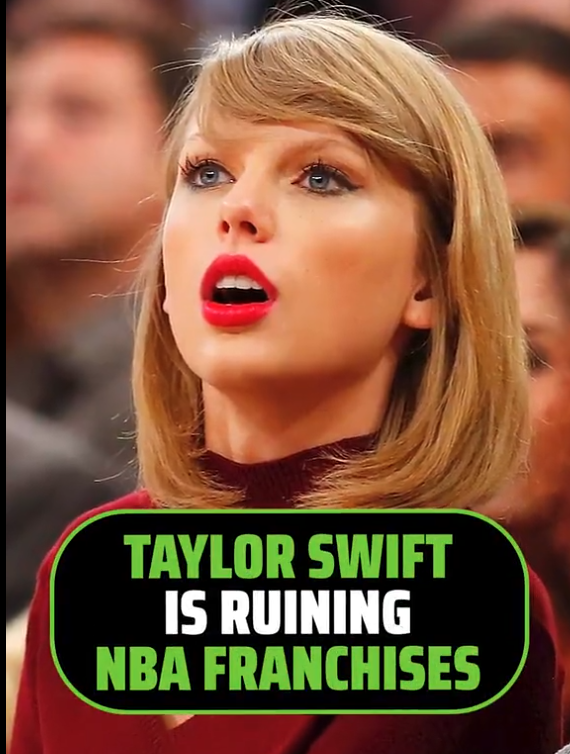 Here's how they describe the conspiracy theory they claim is "blowing up the internet" involving the award winning recording artist.
"Swift is traveling the country playing the Eras Tour, tickets are blowing up, and the same goes for the NBA teams that play in the city she performs in."
DraftKings continues: "Every city that Taylor Swift has performed with an NBA team has been eliminated from the post season.  Most recently with the Philadelphia 76ers by the Boston Celtics.  And she was just in Boston last weekend, which is bad news for the Celtics."
That's great news for us Heat fans! 
Thank you Taylor Swift!
Oh, but it gets better.  She has a future tour date in Denver.  Yay!!!!
Congrats to the Miami Heat for winning this year's NBA Championship, we guess.
Is this Taylor Swift conspiracy theory true?  pic.twitter.com/rEC55FQd1I

— DraftKings Sportsbook (@DKSportsbook) May 26, 2023
While sitting on the tarmac at Miami International Airport for three hours, courtesy of a tornado touching down nearby, we got to witness the Heat go down big early in Game 5.  That turned out to be a painful game we didn't get to watch the remainder of.
But Miami is still up 3-2 in the series, so they can still afford to lose on Saturday at home.  They are a +3 dog.
The Celtics shot a robust 50.6 percent (40 of 79), including 41 percent from 3-point range (16 of 39).
But, alas, Taylor Swift will ensure Miami gets through to the Championship game and wins!
Hey, at least it's not PointsBet posting purported "leaked" letters from the NBA detailing upcoming "fixed game".
- Jagajeet Chiba, Gambling911.com