NHL Playoffs = Mix it Up with Reverse Action Wagering
Published on:
Apr/25/2018
Boston – Tonight's game 7 between the Toronto Maple Leafs and the Boston Bruins is set to be a gem of a game. A deciding game seven was not the prediction in this series and most anybody who is anybody at all in the "NHL predictions game" was calling for a fairly easy series win for the Bruins. It's amazing how the tide can change quickly in sports. The minute one team has what seems to be the upper-hand, the underdog comes along and mixes it up and in this case, Toronto has mixed it up in a very big way.  SCROLL DOWN FOR MORE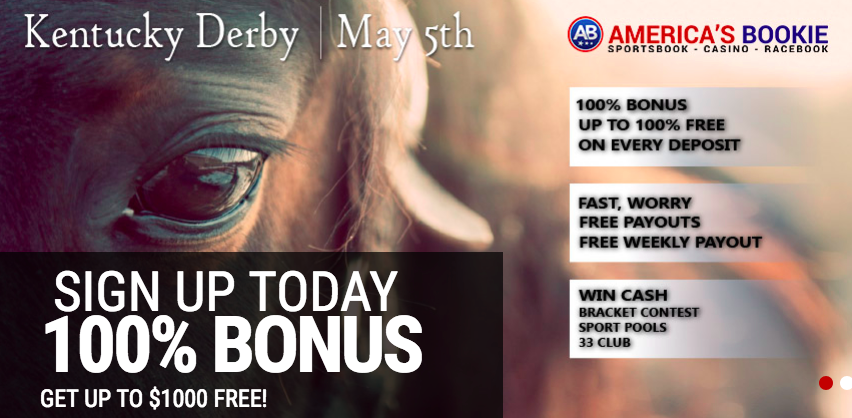 The online bookies have Boston as the heavy favorites to win this contest tonight and for good reason. The number one and most obvious of all the reasons, would be it's in Boston in front of the raucous TD Garden home crowd.
The atmosphere in the Garden will be electric and the home crowd will now doubt give the Bruins an early advantage, but be very slow to count the visiting Toronto Maple Leafs out of this game. The Leafs have not won a playoff series since 2004 and they are hungry. This team wants to win and they will be laying it all on the line to secure moving on to the next round of the Stanley Cup Playoffs.
Hockey Betting : Money Lines and Puck Lines in Hockey
Knowing how to bet and who to bet in these kinds of games is not always easy and can be a downright difficult task. The question when dialing up the online sports book tonight will be, who to take.
For Toronto this game will be a very emotional game seven considering what the city of Toronto has been through this past week and you can bet the Leafs will be playing with their hearts on their sleeve.
America's Bookie : Three Good Ways to Buy Bitcoins at an Online Sportsbook
Mix it up tonight and try something that maybe you haven't tried in the past. There are a lot of ways to bet on hockey and sports in general and betting reverse action is not only fun, it can be a moneymaker.
Reverse bets are basically a series of "if bets" (meaning if the first team chosen wins, then your bet continues to the next bet and you are still alive). The beauty of these type of bets is you can mix and match between sports. You can play the NHL and combine it with the NBA. Reverse action mean that the action goes in both foreword and reverse order.
Example:
2 team $50 Reverse bet:
Boston Bruins straight bet $110 to win $100 (if win, tie or cancel)
San Jose Sharks vs. Las Vegas Golden Knights over 5.5 bet $100 to win $100
Plus:
Washington Capitals straight bet $110 to win $100
Indiana Pacers vs. Cleveland Cavaliers over 1955.5 $100 to win $100 (if win, tie or cancel)
If you win both bets you will cash $400, and you can also win if you get a win and a push or cancel, paying you $200. All other outcomes would result in a loss of this bet.
Reverse action- can be a fun way to bet and also a way to keep you in the game if something does go wrong. If you don't already have a great online sportsbook, then by all means find one that offers an extensive prop wagering menu and jump in with them. Diversifying can save you a lot of money. Most of the best online bookies offer reverse action. Now it is up to you to do your homework and du- diligence when it comes to knowing who to bet on.