It what was one of the greatest US Open playoffs in history, Tiger Woods wins the 2008 US Open, though it went right down to the wire.
Tiger Woods has more career major wins and career PGA Tour wins than any other active golfer. This was his 14th Major win.
The 2008 US Open playoff went into sudden death beyond the 18th hole following a clutch birdie by Woods. It was just the third time since instituted in 1954 that sudden death took place.
Woods had an advantage in the 19th hole after he hit within the fairway zone. Rocco Mediate went left in the bunker.
Submitted by Payton on, Jun/16/2008
Breaking News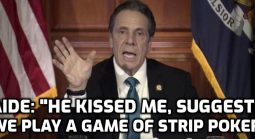 A former aide says New York Governor Andrew Cuomo kissed her, and even suggested a game of strip poker.
Ark Investment boss Cathie Wood told Bloomberg Tuesday evening she remains "very positive on bitcoin," and is "very happy to see a healthy correction here."  This may have helped push the cryptocurrency price above the $51,000 mark overnight.  But there are other factors perhaps.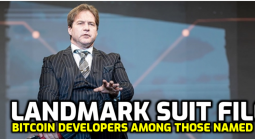 Dr. Craig Wright, an Australian computer scientist who claims to be the inventor of bitcoin, is now suing the developers of BTC, BCH, BCH ABC and BSV over 111,000 stolen Bitcoin, according to an announcement by ONTIER.