Golden Knights Looking to do The Impossible: Latest Stanley Cup 2018 Odds
Published on:
May/30/2018
The Las Vegas Golden Knights are looking for something that no other sports team in the history of professional sports can say and that's winning a title in their inaugural season. SCROLL DOWN FOR MORE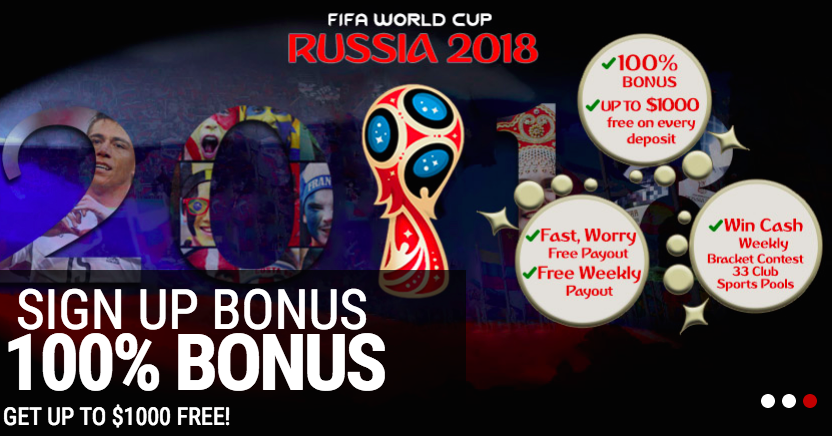 The first game was a barnburner by any standard that featured a little bit of everything. Who would have thought that we would utter this phrase, "the Golden Knights won the opener of the 2018 Stanley Cup Finals by a score of 6-4"? It's craziness on every level and the bookmakers are going crazy. They are hoping like everything that the Capitals come through. They need the Capitals and they are desperate to have them win this series. There is a pile of money at stake and a lot of players are holding a lottery ticket that's worth a small fortune. Can the Knights hang on and win this?
2018 Stanley Cup Finals Set - Capitals vs. Golden Knights Latest Odds
You bet the Knights can win this! They are where they are for a reason and it's called winning 51 regular season games and then sweeping the LA Kings in the opening round of the playoffs.  When the Golden Knights lost game one against the Winnipeg Jets the naysayers came out of the woodwork. Just as they have been doing all season long. Nobody predicted a Knights victory in that series and they backdoor swept the Jets. They embarrassed the Jets and with that, they drew a line in the sand that says to the Capitals "we plan on beating you".
Dial up your favorite bookie now and get in on the fun. This series is going to be good and the engines are just warming up. The Capitals can win this thing but they need to dig deep and find their spots. The Caps are not a surprise, they have worked their butts off to get where they are and they area a tight-knit club. Vegas had better be ready. Fleury showed his age slightly in game one but he still played well and he is the marquee reason the Knights are in this position to begin with.
Real Bookies - Pay Per Head Bookies and Legal US Sports Betting - Part 3
NATIONAL HOCKEY LEAGUE - May 30

NHL PLAYOFFS - STANLEY CUP - GAME # 1
VGK 1-0

05/30/2018

3

WASHINGTON CAPITALS

 

o5½-119

+130

17:05:00

4

VEGAS GOLDEN KNIGHTS

 

u5½-101

-150

NATIONAL HOCKEY LEAGUE First Period Lines - May 30

05/30/2018

1003

1P WASHINGTON CAPITALS

 

o1½-122

+111

17:05:00

1004

1P VEGAS GOLDEN KNIGHTS

 

u1½-108

-141
The Knights certainly didn't get lucky this season, it was earned. They won 51 games because they hit the road and played well, they faced their fears and got over the jitters since beating the Dallas Stars in game one of the season opener.
Four goals is a lot to give up in any game but a whole lot to give up in game one of the finals. Fleury knows it and he wants to correct his play by admitting that he could be better and you can bank on it, he will be better. This is where the experiences of a long time veteran comes into play and it will be most difficult to get past him again.
Look for the series price and jump now. The price is climbing and if you want a good price hit that bookie today. There are certainly a lot of great betting options so look for the periods and bet them like someone possessed.
NHL SERIES PRICES - May 30

05/30/2018

891

CAPITALS SERIES

 
 

+192

17:05:00

892

GOLDEN KNIGHTS SERIES

 
 

-242
If you are looking to better your sportsbook for the NHL Stanley cup finals, than ask yourself this; does my sportsbook payout quick and convenient? Everybody wants a quick and smooth process when it comes to payouts are you getting your money's worth?
Hockey is a fun game and an even more fun to bet on but it can be frustrating. Just when you think you have the perfect online bookie something happens. It's fairly safe to say that in game two could see a moments change. Have fun with this one and by all means, get the money in.