Gambling911.com has all of your eSports betting odds for today.
-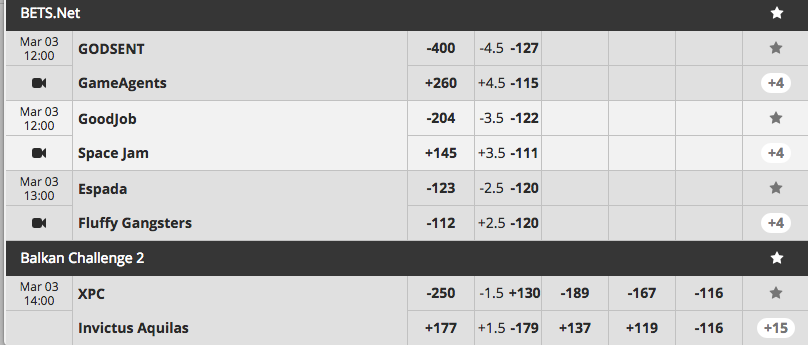 Bets.net launched a series of Counter-Strike: Global Offensive tournaments called the Bets.net Challenger Series last month. The series will consist of four stages, welcoming teams from Europe and CIS.
The final stage of this event will feature eight teams seeded and then have to play for the $10,000 prize pool. 
The prize pool distribution of Bets.net Challenger Series: Final:
    1st place $2,000
    2nd place $1,500
    3-4 place $1,250
    5-8 place $1,000
The final element of the tournament will see the Bets.net Masters – seeing four of the best from the challenger series face four more for the champion's title. The final will be held at the "Kiev Cybersport Arena" and $100,000 will be on the line.
Prize pool distribution of Bets.net Masters:
    1st place $50,000
    2nd place $20,000
    3rd place $15,000
    4th place $7,000
    5-6th place $2,500
    7-8th place $1,500

- Alistair Prescott, Gambling911.com