Spanky Interviews Machine Learning Enthusiast Oli Gibbons, 'Ndrangheta Crime Leader Arrested
Published on:
Apr/29/2023
With over 31,000 views and counting, pro sports bettor Spanky's Be Better Bettors podcast this week is generating plenty of interest.
And why not?  This week he sits down with Oli Gibbons, Director of Trading Research and Development at Plannatech.
Just hearing Spanky say the words "accomplished modeler, gambler, data scientist, and machine learning enthusiast" makes us feel all warm and fuzzy inside.
Gibbons has worked in the gambling industry for 13 years on both sides of the counter. 
Spanky asks if there is a value in charting recreational bettors.
"A lot of bookmakers will completely ignore them," Spanky notes.  And it doesn't matter how successful these players might be.
"That's a really good question," Gibbons responded.  "Everybody's got an opinion.  You just have to figure out the weighting of what that opinion really means."
Spanky goes onto ask if Gibson is in the camp of those bookmakers who ignore the $100 bettor and question how an individual can be that smart if he's only wagering such a small amount.
"Everybody's bankroll has to start from somewhere," Gibbons said. 
In businesses like the one Gibbons worked for, Skybet, he explained there were lots of mid-tier sports gamblers not wagering a ton of money.
"There are a lot of horse racing and punters who think they are going to bash your brain in and not bet too much."
Listen below.
New episode where @spanky interviews professional handicapper/data scientist Oli Gibbons https://t.co/PXFfrCelDm

— Be Better Bettors (@BeBetterBettors) April 28, 2023
What's the Miami Herald Sports Betting Promo Code?
Type "Sports Betting" into Google News and you'll get all the latest sports betting promo codes courtesy of the Miami Herald.
The what?
See if for yourself below.  The affiliate abuse of these otherwise upstanding media outlets continues.  The Miami Herald's home state does not even offer regulated sports betting.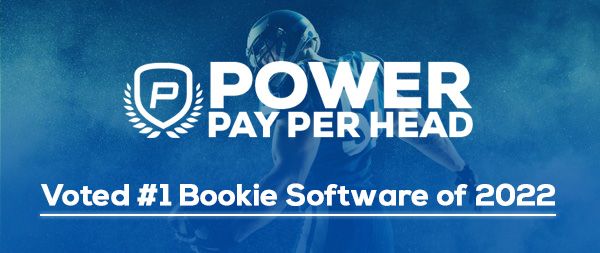 Italian Police Arrests Alleged 'Ndrangheta Crime Leader
The Alleged 'Ndrangheta mafia leader, Pasquale Bonavota, has been arrested after being wanted by police since 2018.
He fled following the issuing of an arrest warrant for murder and mafia association and was ultimately apprehended in the northern city of Genoa, Italy.
The 'Ndrangheta criminal syndicate derived from family clans, or 'ndrine (hence the name), who traditionally controlled the mountain-top villages of the southern region of Calabria.
Police claim the 49-year-old is part of the notorious crime syndicate, Italy's most powerful mafia group, and is said to control the bulk of Europe's cocaine supplies.  'Ndrangheta is also believed to be involved in illegal gambling activities.
Bonavota is one of the defendants in an ongoing "maxi-trial," in which more than 300 people face charges related to organized crime.
Bonavota is described as being a leader who "took the most important decisions" along with other top 'Ndrangheta bosses, and "looked after the interests of the association in the Rome area and in the gambling sectors and drug trafficking", the AFP news agency report.
- Gilbert Horowitz, Gambling911.com