Breaking News
Senators in Nebraska Ok'd a bill that would allow sports betting in the state, just not on Huskers games. 
Unlike the last few years, there isn't a surefire Top 5 draft pick heading into the college football season.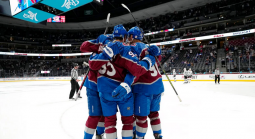 The Colorado Avalanche pay $450 for every $100 bet to win the 2021 Stanley Cup.