What Will the Next Mattel Movie Be? Polly Pocket is the Oddsmakers Favorite
Published on:
Aug/30/2023
Football?  Who cares?  Okay, we won't go THAT far but, hey, we're still on a Barbie high here and so too are the bookmakers it seems.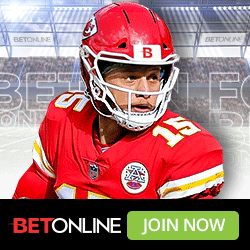 Barbie made plenty of history this summer as the first feature film based on a Mattel iconic toy.  We're hearing that even BetOnline's Dave Mason's arm was twisted just enough to go see it.  Should anyone be surprised that the toy company is looking to capitalize on this success.
Not one to sit back and let this process go without offering a wagering opportunity, BetOnline had this to say Wednesday afternoon:
"The Barbie success got our oddsmakers thinking...what will be the next movie the toy company Mattel makes into a major motion picture?"
And they came up with Polly Pocket.
Polly who?  Sorry, maybe we're a bit old here.  Barbie and Hot Wheels have always been this writer's favorite Mattel toys.
Polly Pocket is a toy line of dolls and accessories first founded and designed by Chris Wiggs in 1983, a bit after our childhood days, and licensed by Bluebird Toys from 1989 until both entities/properties were acquired by Mattel in 1998.
Mattel's Hot Wheels adaptation is set for release in June 2025.  That date could obviously be pushed back in light of the current Hollywood strike.
Robbie Brenner, head of Mattel Films, told Variety the Hot Wheels flick will have "real characters that you can relate to, that are three-dimensional, that have emotional journeys."
She continued: "Look at any J.J. Abrams movie. All of his movies have an incredible story and incredible characters. That was something that was important to him — to make a movie that's not just going to be fun and exciting, but that has real emotion and real stakes to it."
Next Mattel Movie Released                
Polly Pocket                              2/1
Hot Wheels                               3/1
American Girl                            5/1
Barney                                      5/1
Wishbone                                 5/1
Rock 'Em Sock 'Em Robots         6/1
Thomas & Friends                     8/1
Magic 8 Ball                              16/1
UNO                                         16/1    
- Jordan Bach, Gambling911.com