PokerRoad's Gavin Smith Wins 1st WSOP Bracelet
Published on:
Jun/29/2010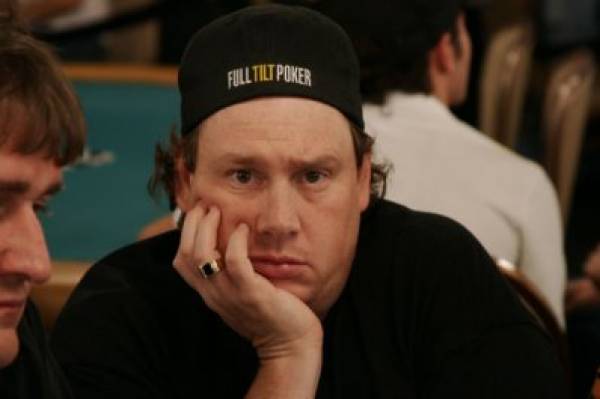 Chalk one up for the common man. About 15 years ago, Canadian poker pro Gavin Smith was working as a cab driver in his hometown. Since then, figuratively speaking, Smith has been on a long and winding road enjoying some major peaks and valleys. To his credit, he has amassed over $5 million in poker tournament winnings, including 4 World Poker Tour final tables including an outright win at the 2005 Mirage Poker Showdown.
More recently, Smith has gained a new fan base as one of the co-hosts of PokerRoad Radio, along with Joe Sebok and Jeremiah Smith. Smith's sharp wit and sense of humor, along with his natural candor has made him quite the fan favorite. Many regard Smith as almost a people's champion type of person as he looks and sounds just like any of us.
Yesterday, Smith has finally reached the pinnacle of his poker playing career as he captured the one crown that had eluded him for so long. After a long journey, which had included nothing but disappointment at every World Series of Poker he has participated in, which included two separate 2nd place finishes, Smith won the $2,500 Mixed Hold em event for a $268K win, and more importantly, his first WSOP bracelet at the 2010 WSOP. The always affable Smith was gracious in his moment of triumph when reached for his comments shortly after his win was complete.
Of the accomplishment, he said,
"I always thought I was going to come back and I always thought I was going to win...This year, I thought I'm gonna try my best and you know what, I kept coming in and getting my teeth kicked in. I wasn't seeing the results, then the last three days, everything's just clicked and I felt like I played really well, I ran really well and it felt really special...The bracelet doesn't really change anything. I'm going to come back tomorrow the same guy. It's just now I'm part of that club I've always wanted to be a part of...I'm an old guy from Ontario who used to drive taxis - now I'm sitting here with hundreds of people coming out to watch me play poker while I win $200,000...There's nothing in my life that can be considered a curse....every single minute of it is a blessing."
Shortly after the win, as expected, Smith participated in the latest recording of PokerRoad in what amounted as an hour-long victory party as well-wishers turned out to congratulate the humble Smith. With the Main Event approaching, and the proverbial monkey off his back, Smith is now primed for a deep run and the accolades he waited so long to earn.
Source:  www.aintluck.com
More Poker Articles Like This...