2010 World Series of Poker (WSOP) Main Event runnerup John Racener, who was arrested Saturday in Tampa, Florida for driving under the influence (DUI), was initially pulled over by police after stumbling into a parking garage, emerging in a vehicle and then running a stop sign, Gambling911.com can reveal in an exclusive report!

Gambling911.com obtained a copy of Racener's arrest report from the Tampa Police Department, and it contains details of the Saturday arrest, Racener's third arrest for DUI since 2005.

In addition, the arrest report reveals that not only was Racener arrested and charged with misdemeanor DUI on Saturday--as has been widely reported--he was also charged with refusal to take a DUI test, also a misdemeanor.

Tampa police officer Julius Cannon, who arrested Racener Saturday, wrote in the official arrest report: "While parked in my patrol vehicle at the intersection of Horatio Street West and Howard Avenue South, I observed a white male approximately 6-foot to 6-foot-4, thin build, wearing a brown jacket and medium-length brown hair, stumbling east on Horatio Street West from Howard Avenue South. The subject appeared to be very intoxicated due to his extreme trouble standing and walking straight. The area was very well-lit and I could see the subject very clearly due to the numerous street lights and apartment lights around the area.

"I continued to watch the subject as he stumbled into the parking garage of Madison SOHO apartment complex. Not more than five minutes later, I observed a gray in color, 2004, four-door Range Rover pull out of the parking garage and turn west on Horatio Street West. As the vehicle approached the intersection of Horatio Street West and Howard Avenue South, I was able to look through the front windshield and notice the driver of the vehicle was the same subject whom I observed stumbling into the parking garage five minutes earlier on foot.

"I was able to identify the driver of the vehicle by his hair and same brown jacket. I followed the vehicle as it continued through the intersection and drove west on Horatio Street West. While following the vehicle, I observed the vehicle swerving and completely run a stop sign located at the intersection of Horatio Street West and Westland Avenue South. The vehicle turned north on Westland Avenue South.

"I activated my emergency lights to conduct a traffic stop at this intersection, but the vehicle continued to drive north on Westland Avenue South. I then activated my siren and had to illuminate the driver of the vehicle with my spotlight before the vehicle finally came to a stop at the intersection of Westland Avenue South and Azeele Street West. Once stopped, I approached the driver's side window of the vehicle and noticed the defendant was in the driver's seat. I immediately noticed a strong odor of alcohol coming from inside the vehicle and defendant's glassy eyes."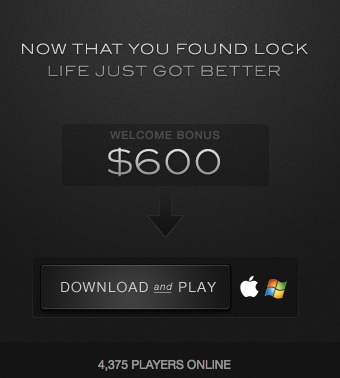 At this point, according to the report, Cannon called for backup help, and responding was Tampa police officer Joseph Sustek.

Sustek later wrote in the official arrest report: "On December 11, 2010, at 3:53 a.m., I responded to a traffic stop made by Officer Julius Cannon at Westland and Azeele in reference to a possible impaired driver. Upon my arrival, I met with Officer Cannon, who stated that he stopped the suspect vehicle for running a stop sign...

"I then made contact with the defendant, who was in the driver's seat of the suspect vehicle. While speaking with the defendant, I detected the distinct odor of an alcoholic beverage on his breath. The defendant's eyes were bloodshot, watery and glassy. The defendant was asked to perform field sobriety excercises several times. The defendant kept asking to walk home and stated that he was forced to drive by his business partners. Finally the defendant stated that he would not perform the excercises. The defendant was informed that failing to perform field sobriety excercises in the State of Florida can and will be used against him in court. The defendant stated that he understood and again refused to do the excercises. The defendant was then taken into custody and read Florida's implied consent law. The defendant stated that he understood implied consent and refused to submit to the required breath test. The defendant had a prior refusal to submit to a breath test on September 1, 2007."

The report notes that Racener was charged with DUI and refusal to submit to a DUI test, both misdemeanors, and held in custody for about nine hours. He was released after posting $500 bond on the DUI charge and $500 bond on the refusal charge.

The report also notes Racener's full name--John Raymond Racener Jr.--and describes him as 24 years old, 6-foot-3-inches tall, weighing 165 pounds and having brown hair, blue eyes and a light complexion. The vehicle he was driving was described in the report as a gray, 2004 Range Rover registered to Janeen Frenzel Racener. Elsewhere in the report, in a section labeled "Additional Remarks," it simply states "poker player."

So what was Racener doing stumbling around at 4 in the morning?

A Tampa Police Department spokeswoman told Gambling911.com this afternoon: "The area where Racener was observed walking along and stumbling is right near an area of town with a lot of bars and nightclubs."

Racener's arrest report is not available online, but his booking information, including mug shot, is, at http://www.hcso.tampa.fl.us/PublicInquiry/ArrestInquiry/ViewArrest?id=10060549&k1=8cd69b79edc62b3&k2=LTg3Njg0MzIzMQ%3d%3d

Poker pro Racener last month finished in second place in the WSOP Main Event in Las Vegas and earned about $5.5 million. Earlier this month he finished fourth in another prestigious Vegas tourney, the Doyle Brunson Five-Diamond Classic, and earned about $250,000. According to official tournament records, Racener has earned a total of $7,018,177 in his career playing offline tournament poker, making him one of the most successful professional poker players in the world.

By Tom Somach
Gambling911.com Staff Writer
tomsomach@yahoo.com