Poker Pros Websites Run The Gamut: Some Better Than Others
Published on:
Mar/27/2011
The news this week that poker pro Phil "Poison" Ivey has finally created his own personal website leads one to wonder: who else has one?
By who else we mean poker pros, of course.
So Gambling911.com took a jaunt around the Internet to learn which other top poker pros have their own websites, and what their sites offer:
HOWARD "THE PROFESSOR" LEDERER (www.howardlederer.com)--The less-famous brother of top female poker pro Annie Duke desperately wants to match her fame, and this is one way he tries to do it. The website offers articles written by the ol' perfessor on poker strategy and other topics, plus plenty of photos of him "playing poker all over the globe," as the website copy states. Laughingly, Lederer's legendary crackpot side is evident in an article he penned on the site headlined "Zen and Poker."
ANNIE DUKE (www.annieduke.com)--The highlight of this website is her blog, which can get quite personal at times. Also good is her regular webcast, "The Annie Duke Show." There are also free instructional poker videos offered, with strategy courtesy of her Dukeness. In addition, there is information about her charity work and a plug for her new company, which sells healthy snack food such as trail mix and mixed nuts. Which is sort of funny because many people think her brother, Howard, is nuts.
PHIL "POKER BRAT" HELLMUTH JR. (www.philhellmuth.com)--Make no mistake, Bratboy's website's main purpose is to promote Phil. And sell his products. As in Phil's books, Phil's DVDs, Phil's clothing line and Phil's motivational speeches. But once you get by the sheer boldness and immensity of the shilling, there are some positive aspects to the site, such as Hellmuth's name-dropping blog, which he doesn't update often enough. Egomaniac Hell-mouth isn't shy about his non-poker exploits, either. Under the notation that he's "More than the world's greatest poker player," he shamelessly brags about his charity donations. And if all this isn't enough for the man who once stated, "If I accepted every business opportunity offered me I'd be a billionaire," he also runs a sister website at www.pokerbrat.com that is devoted exclusively to selling his crap.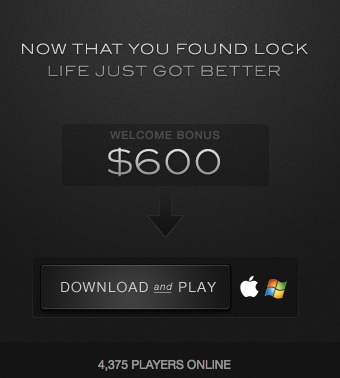 GREG "FOSSILMAN" RAYMER (www.fossilmanpoker.com)--The portly winner of the 2004 World Series of Poker Main Event couldn't get www.gregraymer.com as his website because it's already owned by a realtor with the same name. Nevertheless, the dinosaur bone-collecting poker pro has an interesting website which offers info about his schedule and a FAQ (frequently asked questions) about his career (ex.: Q-What is your honest opinion of Mike Matusow? A-Very skillful.). He also has a "store" page where he sells five things: fossils, sunglasses, books, poker chips and autographed photos.
CHRIS MONEYMAKER (www.chrismoneymaker.com)--This is a sorry website which could be so much more. After all, it's the site of the 2003 WSOP Main Event winner, the man who ignited the poker boom and caused the coining of the phrase "'The Moneymaker Effect" to describe his legacy. But unfortunately, the site offers little more than news about and photos of the redneck former accountant.
JAMIE GOLD (www.jamiegold.com)--This is a work in progress. A visit to the website merely shows a photo of 2006 WSOP Main Event winner Gold and the words "Jamie Gold, Official Site Under Development."
DOYLE "TEXAS DOLLY" BRUNSON (www.doylebrunson.com)--The legendary poker pro has one of the best blogs in the poker world and it can be read here. There's also lots of info about Brunson and his fascinating career on the site. And in a drastic reversal of the "shill and sell" mentality which plagues many poker pros and their websites, the only Brunson memorabilia available that's plugged on the site are the four books he's written. No T-shirts, no caps, no DVDs. That's classy, because he could easily sell plenty of that stuff.
JOE HACHEM (www.joehachem.com)--The Lebanon-born, Australia-residing poker pro famously shouted "Aussie, Aussie, Aussie" at the top of his lungs when he won the 2005 WSOP Main Event. HIs website is much quieter. There is the obligatory fawning info about his life, schedule and career, and some photographs, but not much else. Say it ain't so, Joe. You could have at least included some pictures of a kangaroo or two.
JOHNNY "THE ORIENT EXPRESS" CHAN (www.johnnychan.com)--This website takes a while to load, and it's not worth the wait. Because all there is on the site is a giant photo of Chan and some pompous info about his life and career. We learn, for example, that he's the "world's most famous poker legend," but there's a nary a word from the two-time WSOP Main Event champ about poker strategy, either for free or for sale. (We also learn that he prefers to wear clothing that's orange and designed by Versace.)
BARRY GREENSTEIN (www.barrygreenstein.com)--The man who claims to give all his poker earnings to charity has a busy website. Videos, biographicial data, photos, charity info and plugs for his book, among other things. But the most interesting aspect of the site is the part where The Bearded One rates dozens of fellow poker pros on their abilities. For example, Phil Hellmuth's weakness is "self-control" according to Greenstein while Johnny Chan is "not focused as much as he once was."
JOHN JUANDA (www.johnjuanda.com)--Lots of info here about the life and career of the Chinese-born Indonesian, and plenty of photos, too. He also gives out plenty of free tips on playing championship poker, though some of it is embarassingly obvious, such as "Don't play a big pot unless you have a big hand."
SAMMY FARHA (www.samfarha.com)--The man who was famously bluffed out of his jock by Chris Moneymaker at the '03 WSOP Main Event sells a different type of clothing on his website: four different styles of Farha T-shirts (who knew the world needed that much variety). Also for sale: books, poker chips, jackets, caps and Farha bobblehead dolls (a steal at only $19.99). Then of course there's plenty of stuff about the man himself--news articles, photos and video. No mention, however, of how he landed on the wrong side of the most famous bluff in WSOP history.
CHRIS "JESUS" FERGUSON (www.chrisferguson.com)--The man called "Jesus" because of his long hair and beard has no religious content on his website, unless you consider poker a religion (and many do). There's a bio, a FAQ and plenty of news articles of photos of the erudite, cowboy hat-wearing poker pro (something the real Christ probably never wore), and also some tasty poker-playing tips, such as advice on "goin' pro." There's also an interesting treatise by Ferguson on how to turn $0 into $10,000 playing online poker (you need to first win a free tournament to get seed money for higher stakes). If you're looking for Fergy merchandise, however, you're out of luck. There's nary an item available.
LIZ "POKER DIVA" LIEU (www.lizlieu.net)--The site has lots of nice photos of the attractive poker pro, and isn't that why you would visit a Liz Lieu website? Among the photographs are a stunning pair showing off the sexy Chinese tattoos on her back. Also on the site are videos, a bio and blog she calls a "journal." In addition, there is something unusual for these kind of websites: fans can post questions for Lieu and she will answer them on the site.
MARIA HO (www.mariaho.com)--Another attractive female pro, this site has some photos of her in skimpy outfits. No surprise there, it's a way to market herself. But the site has little else. Even though the website promises "the latest News, Videos, Photos, Blogs and Upcoming Events" about Ho, none of that is available because, the site also says, "Revamped website coming soon so check back often." The site does, however, show contact information for Ho's manager, in case one wants to hire a Ho.
TIFFANY MICHELLE (www.tiffanymichelle.com)--The website for this poker bimbo lets us know immediately that she is "a professional poker player and an actress." Actress? Apparently being on a reality TV show ("Amazing Race") now qualifies you for an Oscar. The site has a bio, a blog, news articles and plenty of sexy photos. There's also a line of Tiffany Michelle clothing for sale.
VANESSA ROUSSO (www.vanessarousso.com)--This isn't a website, it's an encyclopedia, which is why it takes an eternity to load. But once you're there, it has everything you always wanted to know about the bleached blonde, femme fatale poker pro who calls herself "Lady Maverick." It's one of the most comprehensive websites on the Net that is dedicated to one poker player. First off, there are dozens of photos of her (and one, inexplicably, of Doyle Brunson). There are all the poker magazine covers she has been on. There is video of her doing a TV commercial for an online poker room. There are news articles about her. There are strategy articles by her. There is her blog. And her resume. And her schedule. And her travel guide. And a FAQ. And a plug for the website of her husband, poker pro Chad Brown. And of course there is a store. By the time you're through with it all, you're exhausted.
By Tom Somach
Gambling911.com Staff Writer
Follow us on Twitter for all the latest breaking gambling news.