Gabe Kaplan Canned as Poker Show Host
Published on:
Feb/07/2011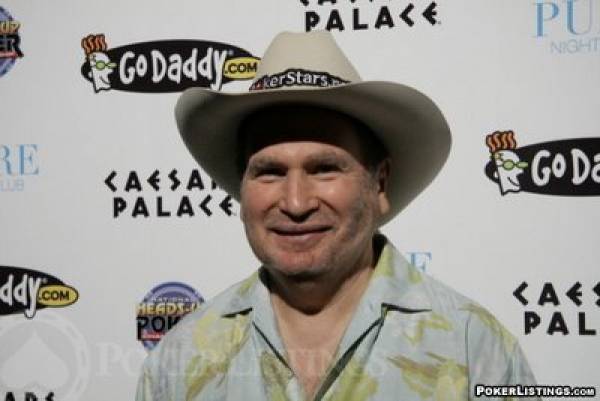 The Game Show Network (GSN) won't be saying "Welcome back" to Gabe Kaplan.
The American cable TV channel has announced that Kaplan has been replaced as host of its popular poker show "High Stakes Poker" by another poker-playing TV comedian, Norm MacDonald.
MacDonald, who used to be a regular on "Saturday Night Live" and has played in the World Series of Poker (WSOP), will be at the helm when "High Stakes Poker" begins its seventh season on Saturday, February 26, 2011, at 8 p.m. ET.
Kaplan starred in the TV sitcom "Welcome Back, Kotter" in the 1970s playing a wisecracking high school teacher and has also played in the WSOP.
Helping out MacDonald on the show will be co-host Kara Scott, who herself replaced co-host A.J. Benza last year.
"High Stakes Poker" is filmed at the Bellagio casino in Las Vegas.
According to a news release from GSN, the new season of "High Stakes Poker" will feature a plethora of big-name poker pros, including Doyle's Room frontman and Gambling911.com advertiser Doyle "Texas Dolly" Brunson, Antonio "The Magician" Esfandiari, Phil "Unabomber" Laak, Daniel "Kid Poker" Negreanu, 2010 WSOP Main Event champion Johnathan Duhamel and two-time WSOP Main Event champ Johnny "The Orient Express" Chan.
MacDonald, who currently appears regularly on TV playing poker on the Playboy Channel, is a self-described "degenerate gambler."
In an interview on the Howard Stern radio show a few years ago, MacDonald confessed he is a huge sports bettor, and detailed how the previous night he had made large wagers on every single Major League Baseball game, both on the sides and totals for each game.
By Tom Somach
Gambling911.com Staff Writer