Becoming a Professional Poker Player: Gambling911 Follows Christina Lindley
Published on:
Sep/06/2008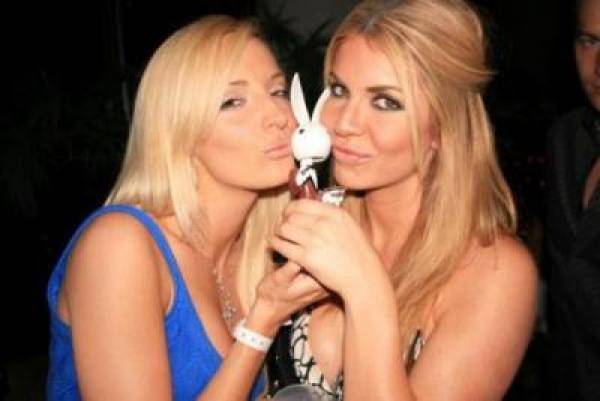 Five months ago, I sat down to my first ever poker game as an adult. I played as a kid with my dad, but rediscovered poker five months ago. There was a writer's strike, and I was bored out of my mind as an actress. Because of the strike, there was absolutely no production or auditions. Having been intrigued by the subject, I wrote a concept for a poker show. As a result, I was introduced to Kasey Thompson, the owner of ALL IN poker magazine. Through him, I met all of these grown ups who did nothing but party, travel the world with their friends, drink, and play cards all night. They had no one to answer to but themselves...oh yeah, and their backers, on occasion.

Being a professional poker player was like being Peter Pan - but rich. I was immediately hooked. Who wouldn't want to live that lifestyle? Then I played in my first real tournament for charity, which I actually went really deep in. At that moment, I fell in love
with poker.

After that first tournament, I have engrossed myself in nothing but poker.....poker shows, poker books, tournaments online and live, and constantly coaching with some of the top pros in the industry. I found out once I started really taking it seriously before
the World Series, poker is not all glitz and glamour.
Poker is hard. Really Hard. There are so may levels of thought in the game: math, the psychology, reverse psychology....the crazy hours, the long periods of time where you have nothing to do but wait, the infinite patience required to play.

The mind games you play with people, and they throw right back at you. I also realized that as a woman it was a completely different ball game playing with the big boys. They immediately either push way to hard against you, or "instafold". Either way, that is not usually what you want!


I decided that I wanted to become a professional poker player. What did that mean? Well basically to me it meant I would secure full time backing to play poker tournaments live and online, I would put myself on the map by cashing in multiple difficult events, and I Would eventually be able to make a great living doing nothing but playing poker.


My first chance, two months into playing, I had decided, was to play in the World Series. Somehow I convinced a company to back me, I secured sponsorship as well for wearing logos, and was off to Vegas.


Leading up to the World Series, I competed in multiple celebrity poker charity tournaments for practice. I began playing small cash games at the Commerce. Then two months went by, and I was off to Vegas for the WORLD SERIES! Unbelievable. I had watched it on television, and the idea that I was going and to play was so surreal. I stayed at the Rio, the official hotel of the World Series. I walked down the long huge hall, saw everyone live that I had known only on television, and sat down to play the ladies event. I was soooooooo excited. I busted out in about twenty minutes.


I was wayyyyy in over my head. I began speaking with my pro friends who explained to me that ladies events were a completely different.


I left Vegas to come home to LA for a photo shoot and some auditions, and I couldn't stop thinking about Vegas, and how I left before I had gotten a real chance to do what I wanted.


So, being the stubborn girl that I am, went back, I entered the Johnny Chan FreeRoll, and I cashed. I made 1250 dollars. That was up until that moment probably the most exciting thing in my head that had ever happened in my life. Then the journey really began. I look at that moment as the turning point. I realized then there was hope, and if I worked hard enough, I could accomplish my goals in poker.


While at the World Series, I was walking around the main event room, and someone pulled me aside. It was as if they had read my mind, the minute I decided that I had what it took to be a pro....the opportunity opened itself up to me. They asked me if I'd like to audition for the BEST DAMN POKER CHALLENGE with Annie Duke and Phil Helmuth. Well, I'll be damned ! I thought to myself. I auditioned, auditioned again, had
a callback, and what do ya know I booked it.


I started working with a group of girls, we decided to form a lady crew or team, if you will. We even came up with a name, TWC. Don't even ask. I'm sure I know I will never tall what that means. All the guys travel all over the world together, talk about hands all the time, help each other, and root each other on. It seemed to me that all the women were competitive with each other, and didn't really hang out, or help each other. I saw an opportunity to really take my game, and poker to the next level if all the amazing women poker players began taking percentages of each other, traveling together, getting each other on covers, talking poker and coaching all the time.


This idea really crystallized itself in my mind on my second trip to the world series, when I began spending time with Lacey Jones. We hit it off right away, and immediately bonded. After Lacey, I met Etay, AKA "Esther Taylor". I loved her right away as well. I had her come over to Lacey's house one Sunday when all the great online tournaments are always going on, and we all three played online all day, coaching, and cashing. After I left Vegas, I began really cultivating a relationship with Maria Ho, and Tiffany Michelle. One thing led to another, and Legends of Poker rolled around.


I put myself on a fast track to learning as much poker as I could, playing all the time, studying with these amazing women, and I decided I wanted, four months into playing poker, to compete in a World Poker Tour Event, The LEGENDS of POKER. I mapped out ten tournaments, Including mega satellites into the ten K main event, and the Jerry Buss / Mariani celebrity invitational.


I put together a power point presentation of all my stats, pr I had been receiving, the coaches I had, and the fact that I had cashed in one of two big tournaments I played in. I approached multiple backers working over time to convince them that I was a good investment. I had two people agree, went with the one who's offer was the best, and began my preparations for LEGENDS. Everything was working to well, Poker had to be in the cards for me, no pun intended. I enjoyed it too much, was too passionate, and it was unbelievably happening, the dream to move forward on the road to poker stardom.


For the entire month of August, I had Etay stay with my in my house in LA. At various random times, all of the other girls would come over, and before every tournament of Legends, we would meet at the only restaurant by The Bicycle Casino, APPLEBEES and coach and talk strategy. We competed in the tournaments at the same time, and would meet up on the breaks exchanging data, stats, and strategy about who we were playing and how people were playing at our table, and any ways we should be adjusting our game accordingly.


As the tournaments went on, I was blown away with how much I learned with each individual tournament. It was the best teaching I could have had, Legends brought out the sharks. Every single pro I had ever heard of was there, sometimes even competing in the smaller 1k events that I was entering. I played in eight tournaments total, and my placing consistently got higher each event. It went like this: 60th , 45th, 35th, 30th, 20th, 13th - which was my third cash in the Jerry Buss Event - I was ecstatic. Then something
unbelievable happened.


I won a seat into the main event in a mega satellite - I swear - Etay and Maria Ho were there cheering me on and sweating me the whole time - and they couldn't believe it when I won the seat.


Oh my God, I was going to be playing in a WPT Main Event. Ummmm, the next day.


TO BE CONTINUED.......NEXT BLOG.