Pay Per Head Sportsbook Demo
Published on:
Jan/09/2022
A pay per head sportsbook service allows people to become bookies and accept action on various sports. Some, like AcePerHead, offer

demos up to 6 weeks

.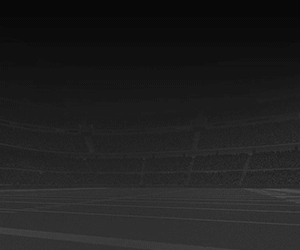 It's a terrific service because they do all the technical work for you in terms of providing you and your players with a very simple to use website that has various sporting events to bet on each and every day. In addition, you do not need to know anything about managing the lines on the games, because these services handle all of that on their end and have teams of linesmen working on them 24 hours a day 7 days a week to provide lines that are updated up to the second.† In addition, they grade all wagers as soon as a game ends which all gets automatically updated to both the playerís and the agentís account.
There are many different pay per head sportsbook providers on the market but it is always wise to do your research because it is important to not just choose the first pay per head site you see or the cheapest one.† Just with about anything in life, there is a reason why similar things are cheaper than other similar things, and people generally get what they pay for.† Sites that are cheaper are usually cheaper for a reason which varies between having poor customer service, not having a lot of betting options, having softer lines, and not spending enough on technology which often leads to the website going down during busy NFL Sundays. Sites that charge $10 which is pretty much the standard rate does take all the little things seriously and spend lots of money on providing the best customer service and spending money on continually adding new betting options and new features and spending money to make sure their technology is equipped to handle heavy internet traffic during busy NFL Sundays.
The other smart thing to do is to always make sure to get a demo account before you commit to any PPH sportsbook.† It is similar to buying a car, where you would always give it a test drive before you actually bought the car, and choosing a pay per head sportsbook is the same.† So make sure to always get a demo or test account first so you can check out the player and agent backend of any pay per head sportsbook site that you are interested in using because there is a lot of money to be paid in this business.
Best PPH Bookie Software
#NFL #sportsbetting is very profitable for a #bookmaker. If you've never been involved on the #bookie side of things though, you may wonder how you even make money by running an #onlinesportsbook? Well this is your guide to do it successfully --> https://t.co/2IpqQ9Bvc9 pic.twitter.com/OLfD1JWj8j

— Ace Pay Per Head - Best Software for Bookies (@aceperhead) December 14, 2021
One of the best PPH services on the market is AcePerHead.com and you can simply check out their user-friendly demo account right here by going to one of their many skins such as Action23.ag.  When you go to Action23.ag in the top right-hand corner it will say Login Here and that is where the player will log in into their account.† To see the demo account you can use the Player Id of: test2 and Password of: test2 This will show you exactly what your players will see if you decide to use Aceís service and you can even make wagers on it that will have all the various games with their updated up to the second odds.
In order to check out the Agent demo website, you can use the same website of Action23.ag and instead of clicking login here, right next to that there is a tab that says Reports and if you click Reports then you can use the demo Agent Id of : test10 and Password of : test10. This will be the exact backend that you will use as an agent if you use Ace Per Head and it has many useful features such as weekly balances, lifetime totals, bet ticker, wager alerts, player analysis, player management, and many other features.† So if you are interested in becoming a bookie or ready to switch from your current pay per head website then it might be a good idea to check out AcePerHead.comís demo account now.
Start an Online Sportsbook Site
More Price Per Head Tips: