Combat IQ Set to Take Over the Combat Sports World
Published on:
Feb/28/2023
When Lars Rosenberg, founder of FightClubCasino, shockingly passed away while in London attending this year's ICE gaming conference, it became immediately obvious the imprint he left on the industry and the void he left behind.  No single article appearing on the Gambling911 website has generated more readership during these first two months of 2023 than that which broke the news of his untimely passing. 
He served as a massive figure in among i-Gaming professionals, operators and affiliates worldwide.
"It's been a few days and I still can't come to terms with what happened," SiGMA Conference organizer Eman Pumis said immediately following Rosenberg's death. "Lars filled the room with joy, wherever he went. We spoke regularly and were there for each other in every imaginable way. I'm eternally grateful to this gentle giant."
But Lars wasn't just any i-Gaming entrepreneur.  He served a very special niche in the community.
Lars brought the world of combat sports together with online gambling like no other has ever done so previously. 
This relationship serves as the perfect example of how the two genres can co-exist and generate a sweet revenue stream.
"We have been involved for years in boxing management and boxing promotion, and realized that the only ones who always overbid the breweries for ring floor sponsorship and advertisement have been online casinos," Rosenberg once told an online industry publication.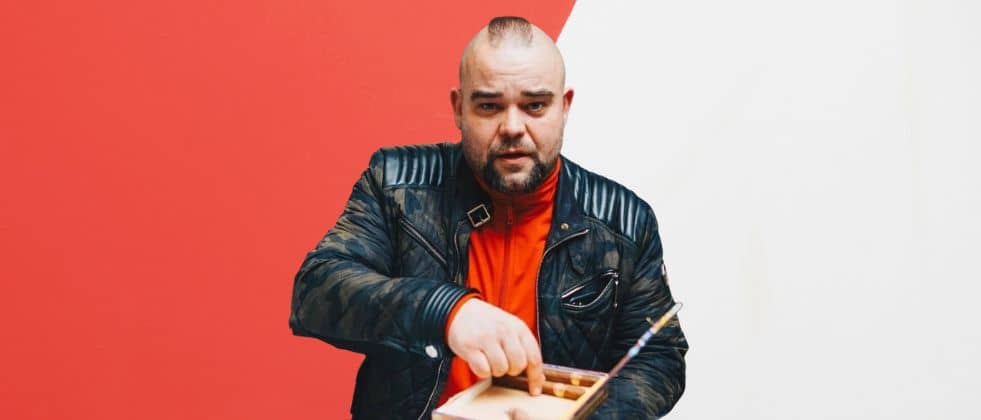 "Also, there is a long common history between boxing and gambling as all the big fights of Mihammad Ali, Mike Tyson, Oscar de lay Hoya, Floyd Mayweather and others have been at land based casinos like MGM Grand or Caesars Palace at Las Vegas and Atlantic City. So it would have been quite stupid to not do this step and to bring this symbioses to the next level online."
It remains to be seen what will become of FightClubCasino.  Lars' partner and long time friend in a number of his ventures, Harald Pia, is quite admired in the world of i-Gaming in his own right.  We would therefore anticipate these business enterprises, FightClubCasino included, to continue operating for the foreseeable future.
What is known is that the combat sports and web gambling will continue to co-exist and thrive within the same ecosystem courtesy of new kids on the block and with a little help from the BSV Blockchain. 
Founded on Jan 21, 2022, Combat IQ utilizes revolutionary new technology in artificial intelligence with unique subject matter expertise to take combat sports into a new era. Providing services for Fight Promotions, Media & Entertainment Brands, and Sportsbooks, Combat IQ is the world's first combat sports dedicated AI-solution on the planet.
CoinGeek's own Rebecca Liggero Fontana recently caught up with Combat IQ CEO Tim Malik while at ICE to discuss how companies do not necessarily have to be built on the blockchain to to tap into its utility, with Combat IQ serving as the perfect example.
"We are a deep tech company that uses blockchain," Malik explains.  "I think that goes a long way to show the power of blockchain.
"When we analyze fight data, we send that to the betting companies."
For the naysayers out there who believe Lars Rosenberg was simply a unique individual whose larger-than-life personality helped contribute to the popularity of his fight-themed gambling business, consider that the second most wagered on event of February 2023 after the Super Bowl was this past weekend's bout between YouTube sensation-turned boxer Jake Paul and Tommy Fury.
"Keep an eye out for Combat IQ," Malik says.  "We are going to take over the combat sports world."
- Chris Costigan, Gambling911.com Publisher