The NO Safety NFL Prop Bet Not Always a Safe Gamble
Published on:
Sep/27/2023
Betting there will not be a safety in any NFL game is practically brain science.  The oddsmakers understand this and typically offer odds in the neighborhood of 1-10 odds or greater.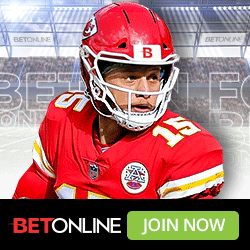 Case in point, Super Bowl 55 featured odds of NO SAFETY at 1-16 odds.
That didn't stop one poor sap from placing such a bet on the Monday Night Football game between the Eagles and Buccaneers.
He wagered $24,000 for a potential $960 payout at BetRivers Sportsbook if no safety was recorded.
The Eagles tallied a safety in their 25-11 win over the Bucs. 
It all unfolded after Jalen Hurts threw a jump ball to DeVonta Smith that was intercepted by cornerback Dee Delaney in the third quarter.
Forgive us for being just a little suspect as to BetRivers allowing a $24,000 bet on this type of prop.
Safeties do happen and they are among the most popular Super Bowl prop bets out there. Those payouts are often $800 or greater on a $100 bet.  The prop is available for most football games, both NFL and college.
Following an extended drought of no safeties occurring in a Super Bowl, there were three straight Super Bowls (2012 through 2014) where a safety was scored and the payouts were $800 or greater for every $100 bet.
Of the nine safeties recorded in Super Bowl history, four have occurred since 2009.  None have been scored since 2014.
During the 2022 NFL season there were 12 safeties recorded.  Two teams - the Bills and Jets - scored two safeties.
- Don Shapiro, Gambling911.com