Logan Paul Faces Off Against Backup Fighter Mike Perry Following Press Conference Meltdown
Published on:
Aug/22/2023
Gambling911.com has your fight odds and news with a special focus on the BetOnline Fight Guys betting preview series.  For live odds go here.
BetOnline is Now Celebrating its 25 Year Anniversary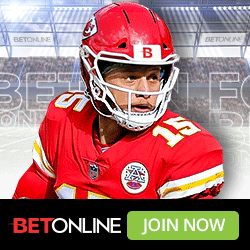 Logan Paul Faces Off Against Backup Fighter Mike Perry Following Press Conference Meltdown (August 22, 2023)
Logan Paul and Mike Perry came face to face after Tuesday's chaotic press conference, as Perry will serve as the backup in case Dillon Danis withdraws from the bout.
The Paul-Danis fight should be a monster event for the bookmakers.  That one is scheduled to take place on October 14 at AO Arena in Manchester, England, and streams on DAZN pay-per-view. The bout is scheduled for six, three-minute rounds, and it will be contested at 195 pounds.
Paul is the -600 favorite versus Danis, who this week claimed his opponent uses steroids.
During the hectic press conference, Danis also questioned why Paul had not yet paid back people from a failed cryptocurrency scheme.
It gets worse, trust us.  Watch below.
Dillon Danis mentioned Logan's Scam Cryptozoo #KSIFury #misfits pic.twitter.com/axMD8HynnI

— Aron wills1 (@aron_wills1) August 22, 2023
 Logan Paul: "Dillon Danis the fighter who got choked out by a bouncer at a Club"

Dillon Danis: "Your girl got f*cked by 75 guys before you married her" #KSIFury pic.twitter.com/PBRoGM2fL3

— X7 Updates (@x7updates) August 22, 2023
John Fury ABSOLUTELY LOSES IT and SMASHES UP the KSI vs Tommy Fury and Logan Paul vs Dillon Danis press conference…

@DAZNBoxing] pic.twitter.com/1DH4pbeihp

— Michael Benson (@MichaelBensonn) August 22, 2023
Jake Paul Responds to Drake Betting Against Him (August 6, 2023)
A bet against YouTube sensation-turned prizefighter Jake Paul is a bet against the sports betting industry.  Few attract more bets on the sports than Paul as demonstrated by the tremendous amount of action on his boxing match vs. UFC star Nate Diaz.  BetOnline confirmed this one received more action than the prior weekend block buster Errol Spence vs. Terrence Crawford fight.
It should be noted that more action was on Diaz than was on the Problem Child (Paul).
Among those not betting the favorite, recording artist and high stakes gambler Drake, who is said to have placed a $250,000 bet on Nate Diaz to beat Jake Paul.  This was a bit of a surprise considering the two seem to be buddies.
And Jake wasn't happy when he heard the news.  Betcha he's a bit happier now that Drake lost his money.  He may have even been hoping the recording artist would bet against him considering how many times Drake tends to lose.
Jake responded by posting an image on Instagram where he appears holding Diaz's severed head.
Drake said after placing the bet: "Jake is a dog but I can never bet against a Diaz brother that's just how I was raised."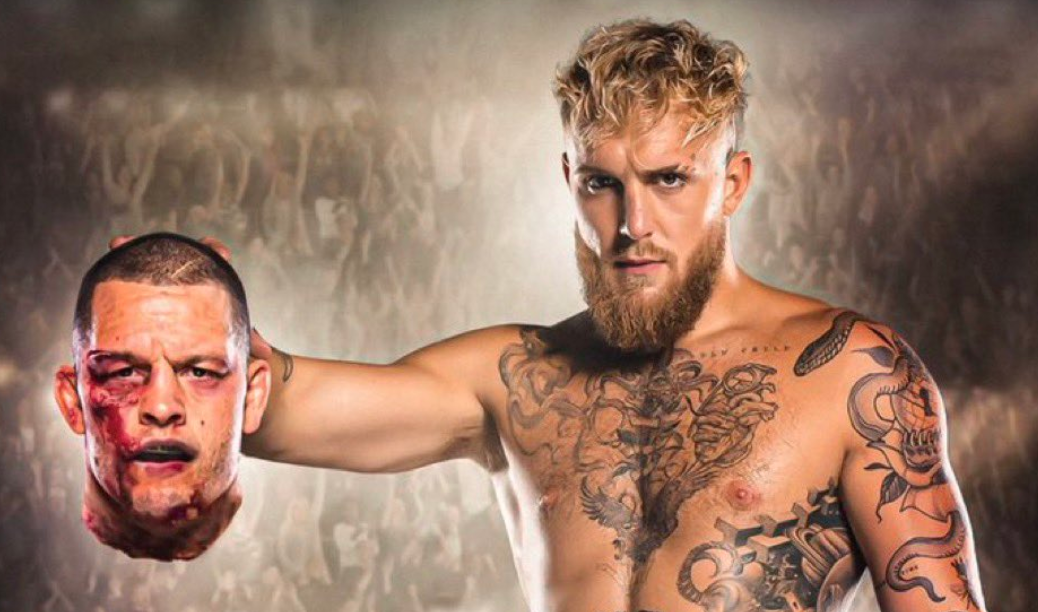 Meanwhile, brother Logan is a co-owner of the gambling site Betr, which was attempting to capitalize off the big fight.  Logan flew in to watch his brother fight Saturday night.
.@jakepaul & @LoganPaul FaceTime each other ahead of #SummerSlam and #PaulDiaz  @BSJakePaul pic.twitter.com/ClYbP0ktlp

— betr (@betr) August 5, 2023
Already BetOnline has posted odds on a rematch between Paul and Diaz, this time in the cage.  Paul comes in as the huge dog this time (+650). 
BetOnline Training Grounds Series Profiles Harold Calderon, Filip Stannkovic (July 15, 2023)
BetOnline catches up with Harold Calderon during his training camp for his fight against Shakhram Giyasov.
Also, they meet up with Serbian pro fighter Filip Stankovic, where we see a different facet of his life: as a Trainer. How did the young man find this vocation? well, since a very young age.
Harold Calderon: His nickname, his golden aspirations, and what drives h... https://t.co/BRYaHTq3Ko via @YouTube

— gambling911 (@gambling911) July 15, 2023
Filip Stannkovic: Pro Fighter & Trainer & Meet Jose Arellano: New Boxer ... https://t.co/gJ7sVw26so via @YouTube

— gambling911 (@gambling911) July 15, 2023
Yair Rodríguez Talks UFC 290 Main Event With BetOnline Fight Guys (July 8, 2023)
Ahead of the big Main Event UFC 290 against Alexander Volkanovski for the Undisputed UFC Featherweight Championship, Interim Champ Yair Rodríguez drops by to have a chat with Mystic Zach and UFC Hall of Famer Suga Rashad Evans.
Yair and The Guys discuss their preparations, the mental preparation for a war against, arguably, one of the greatest pound-for-pound fighters in MMA in recent years.
Rodriguez was coming into this fight as the +270 dog, paying out $270 on a $100 bet.
A very insightful and great interview, Check it Out!
Yair Rodríguez on UFC 290 Main Event, Mental & Physical Preparation for ... https://t.co/JPh405Ixdg via @YouTube

— gambling911 (@gambling911) July 8, 2023
Fight Guys Preview UFC 290 (July 8, 2023)
UFC 290 goes down this Saturday and The Fight Guys, Mystic Zach and 'Suga' Rashad Evans are here to discuss the stacked main card. The Guys will provide their expert analysis for the main card and their thoughts on the much anticipated Main Event for the undisputed Featherweight Championship between Alexander Volkanovski and Interim Champ, Yair Rodriguez.
UFC legend Rashad Evans & Mystic Zach preview UFC 290 and share their pi... https://t.co/V32SnHfDTv via @YouTube

— gambling911 (@gambling911) July 8, 2023
Fight Props for All of These Bouts Available Here
A Pantoja vs B Moreno
D Du Plessis vs R Whittaker
D Gomes vs Y Jauregui    
D Hooker vs J Turner
E Chairez vs T Taira    
J Crute vs A Menifield
J Harrell vs J D Maddalena
K Kirk vs E Ribovics
M Prachnio vs V Petrino
R Lawler vs N Price
S Ross vs J Aguilar    
T Mitchell vs C Saaiman
V Woodburn vs B Nickal    
Y Rodriguez vs A Volkanovski
- Tyrone Black, Gambling911.com