Masvidal Retires From UFC Following Loss, Woods Injured Again
Published on:
Apr/09/2023
Jorge Masvidal, a fan favorite and significant betting favorite as well, announced his retirement from the UFC on Saturday, immediately following his decision defeat by Gilbert Burns at UFC 287.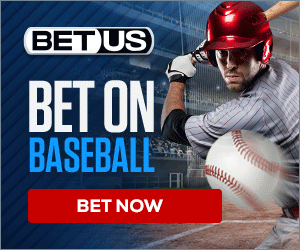 "This is where I started my career, and now..." Masvidal told UFC commentator Joe Rogan in the Octagon after his loss to Burns. "It's been a long 20 years, 50-something fights [52].
"You know, sometimes your favourite basketball player ain't got that three-pointer no more, your favourite quarter-back loses that right foot. I don't feel the same when I get in here no more, it's been 20 long years.
"I love all of you. The UFC came here 20 years ago, and it inspired me to chase this dream. Fifty-something fights later, hopefully I inspired somebody in here to go and fight for theirs – no matter what it is."
Burns entered this fight as a big -450 favorite vs. Masvidal +340.


Libs are completely spazzing out.

Gamebred ( Jorge Masvidal) declares Donald Trump to be the best president in history, Ron DeSantis to be the greatest governor ever, and starts a "let's go Brandon" chant. pic.twitter.com/SuZm8FjSjF

— Denise (@Likeshesays) April 9, 2023
Woods Re-Injurs Foot - Bows Out of Masters
Tiger Woods issued a statement posted to his Twitter account Sunday that he had aggravated a previous plantar fasciitis injury in his right foot -- the same injury that caused the five-time Masters champion to withdraw from the Hero World Challenge.
"I am disappointed to have to WD this morning due to reaggravating my plantar fasciitis. Thank you to the fans and to @TheMasters
who have shown me so much love and support. Good luck to the players today!"
Woods had long odds but had made the cut and last through Saturday's play.
Woods faced the prospect of finishing the 17th hole and playing 28 more holes Sunday.
- Don Shapiro, Gambling911.com