Is DraftKings Legal in Utah?
Published on:
Sep/23/2023
Gambling911.com is one of only two states - the other being Hawaii - that does not offer any type of gambling.  This includes no state lottery.  As such, DraftKings will not operate here or take any bets from Utah residents or visitors.  You do have options as BetUS is here to save the day for those 18 and up.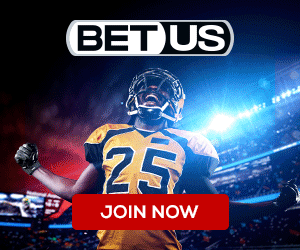 UCLA @ Utah 
Utah star quarterback Cam Rising will not start against No. 22 UCLA on Saturday as he continues his recovery from an ACL tear he sustained in the Rose Bowl, sources told ESPN.  The oddsmakers had already factored this likelihood into the line as there was little or no change in the number Saturday morning.  Rising has yet to play this season for Utah.
The line moved from -5 to -3.5 on Friday.  The total remained at 51 or 51.5 depending on the book. Action was steady for both the spread and total.
Utah @ Baylor Week 4
No. 12 Utah will come to Waco as a -7.5 road favorite after opening at -6.5.  The Utes hope to have some of their injured players back for this one, including perhaps quarterback Cameron Rising.  These teams are meeting for the first time ever.
The Utes (1-0) beat Florida 24-11 last week in what was expected to be competitive matchup.  Utah was a -5.5 favorite.  They were 3-0 coming into this game.
Baylor was stunned by Texas State 42-31 last week.
Utah is rated No. 15 on Sagarin (83.69) and Baylor No. 45 (75.68).  The home field advantage here is 2.90.  We get a line of Utah -5.11, suggesting a 2.5 overlay. 
Utah vs Baylor | College Football Week 2 Predictions, Picks and Best Bets @BetUS_Official https://t.co/gD1RehOESn via @YouTube

— gambling911 (@gambling911) September 8, 2023
Florida vs. Utah Week 1 Game Betting Preview (Video)
(July 4, 2023) - Florida and Utah will kick off their 2023 seasons facing each other in Salt Lake City. Florida is looking to improve on a 6-7 season going against a solid Utah squad that was 10-4 last year. Utah is favored by the NCAA odds. Who will be the winning NCAAF pick for this game?
This is a Thursday night game with a spread of -9.5 for Utah.
BetUS host Gary Segars, and college football expert handicappers Kyle Hunter and Parker Fleming preview College Football Week 1 game between Florida and Utah. They'll go over the best value college football odds available and betting trends and share their College Football expert predictions.
Florida vs Utah | College Football Week 1 Early Game Preview - Courtesy of @BetUS_Official https://t.co/vNB2PGYQZ1 via @YouTube

— gambling911 (@gambling911) July 4, 2023
Utah Utes Betting Preview (2023)
A third straight Pac-12 title is within reach for Utah and coach Kyle Whittingham, AthlonSports.com believes.
If (Cameron) Rising is healthy, the ceiling is a third straight Pac-12 championship, which has not been accomplished in the championship game era (2011-present). If Rising isn't healthy or is delayed in his return, the expectations change against a rugged schedule that begins with hosting Florida and traveling to Baylor. But for now, the assumption is he will be good to go.
If Rising is not ready, and Rose proves competent, big things can still happen because there are a ton of veterans, most of whom have played in at least one if not two Rose Bowls. However it shakes out, eight wins is the floor, with 10 or even 11 wins feeling like the ceiling as the opener looms.
The Utes were favored at -140 to win UNDER 8.5 regular season games.  They pay out $110 on every $100 bet to win more than that.
Utah Utes 2023 Schedule
August 31    6:00 p.m.    Florida*    
    Rice-Eccles Stadium Salt Lake City, UT
    ESPN    
September 9    10:00 a.m.    at Baylor*    
    McLane Stadium Waco, TX
    ESPN    
September 16    12:00 p.m.    Weber State *    
    Rice-Eccles Stadium Salt Lake City, UT
    P12N    
September 23    TBD    UCLA    
    Rice-Eccles Stadium Salt Lake City, UT
    TBD    
September 29    7:00 p.m.    at Oregon State    
    Reser Stadium Corvallis, OR
    FS1    
October 14    TBD    California    
    Rice-Eccles Stadium Salt Lake City, UT
    TBD    
October 21    TBD    at USC    
    Los Angeles Memorial Coliseum Los Angeles, CA
    TBD    
October 28    TBD    Oregon    
    Rice-Eccles Stadium Salt Lake City, UT
    TBD    
November 4    TBD    Arizona State    
    Rice-Eccles Stadium Salt Lake City, UT
    TBD    
November 11    TBD    at Washington    
    Husky Stadium Seattle, WA
    TBD    
November 18    TBD    at Arizona    
    Arizona Stadium Tucson, AZ
    TBD    
November 25    TBD    Colorado    
    Rice-Eccles Stadium Salt Lake City, UT (Rumble in the Rockies)
    TBD    
    *Non-conference game - All times are in Mountain time
- Dan Shapiro, Gambling911.com