Herschel Walker and GOP Senate Odds Take Hit Amid Report
Published on:
Oct/06/2022
Herschel Walker is in some serious trouble in the Georgia Senate race following reports this week that the staunch pro-lifer GOP candidate paid to have a woman get an abortion.  Walker says it is all lies and that he doesn't know the woman making the accusations.  It turns out she is the mother of one of his kids.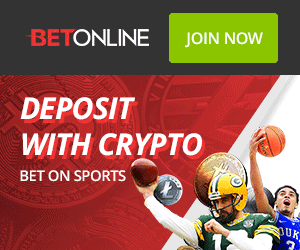 This story could dominate the final month ahead of the mid-term elections, and ultimately have a profound impact on the entire U.S. Government.
On May 25, Walker had -250 odds to be named the Peach State's next senator on the political gaming website BetOnline.ag, implying a 71.4% probability that he would defeat Rafael Warnock.
Now, on the heels of more than one media misstep by Walker, the odds have completely flipped.
U.S. Senate 2022 - Georgia
Herschel Walker (Republican) +160
Raphael Warnock (Democrat) -225
Warnock has had little to say regarding his opponent's alleged improprieties but Walker's own MAGA-loving son condemned his dad on social media.  That video has since gone viral.
"He has four kids, four different women, he wasn't in the house raising one of them, he was out having sex with other women," son Christian Walker said. "Do you care about family values?"
Christian Walker is the son of Herschel Walker's ex-wife Cindy DeAngelis Grossman, who herself has claimed the elder Walker beat her in the past.
BetOnline's political odds analyst Paul Krishnamurty says the scandal is a massive blow to Republican chances.
"Without pulling off a considerable upset elsewhere, which I do not expect, the Republicans will need to win both Georgia and Nevada to get to 51 seats," Krishnamurty said. "That seemed a decent chance, close to 50 percent, until the Walker scandal. Whether the story is confirmed or not, anti-abortion Republicans in the state are likely to baulk at the hypocrisy given his absolutist, pro-life stance. And given Walker's celebrity, this could damage the Republicans beyond Georgia, on a national scale".
The Nevada race has indeed gotten closer after leaning more towards the Democratic candidate.
Sen. Catherine Cortez Masto (D-Nev.) isn't just within the margin of error, she's trailing her Republican opponent Adam Laxalt by two points in a poll released on Thursday. 
The CNN poll shows 48 percent of likely voters would support Laxalt, compared to the 46 percent that said they back Cortez Masto, the incumbent. Cortez Masto does lead Laxalt among the full group of registered voters that were polled, 47 percent to 44 percent. 
Another Democrat incumbent, Mark Kelly, maintains his edge in Arizona.  That race is still within the margin of error with Kelly at 51% and GOP candidate Blake Masters at 48%.
Which party will control the Senate following the 2022 elections?
Democrats -165
Republicans +125
The above odds equate to a 62.3% implied probability that the Dems will control the Senate following this year's elections.
- Jagajeet Chiba, Gambling911.com
- Jagajeet Chiba, Gambling911.com