Herschel Walker Says He Doesn't Know Woman Alleging He Paid for Abortion: She's His Child's Mother
Published on:
Oct/05/2022
Ouch!  Georgia GOP Senate candidate Herschel Walker says he doesn't know the woman claiming he paid her to have an abortion. It turns out she is the mother of one of his kids and spoke out on Wednesday in a Daily Beast exclusive.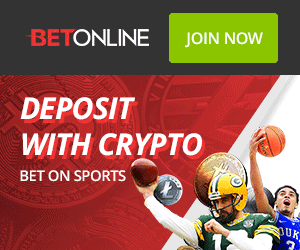 BetOnline had pulled odds on the Georgia race immediately following the initial news of the abortion payment.  Walker, a staunch pro-lifer, denied the claims. 
The Daily Beast offered its latest reveal Wednesday night:
The woman, a registered Democrat whose years-long relationship with Walker continued after the abortion, told The Daily Beast that her chief concern with revealing her name was because she is the mother of one of Walker's own children and she wanted to protect her family's privacy as best she could while also coming forward with the truth. (Walker has publicly acknowledged the child as his own, and the woman proved she is the child's mother and provided credible evidence of a long-term relationship with Walker.)
Walker was quick to take advantage of the woman's initial reluctance to reveal her identity.
"It's sort of like everyone is anonymous, or everyone is leaking and they want you to confess to something you have no clue about," Walker said.
Son Christian, a conservative MAGA social media influencer,  blasted his dad online.
"I know my mom and I would really appreciate if my father Herschel Walker stopped lying and making a mockery of us," Christian Walker tweeted after the abortion story broke Monday night. "You're not a 'family man' when you left us to bang a bunch of women, threatened to kill us, and had us move over 6 times in 6 months running from your violence."
BetOnline currently has Raphael Warnock (D) as the -225 favorite to win the Georgia Senate race.  Walker would pay out $16 for every $10 bet.
- Jagajeet Chiba, Gamlbing911.com