Trending News Stories in the World of Gambling - November 21, 2022 (10 am ET)
Published on:
Nov/21/2022
These are some hot stories in the world of gambling Monday morning, November 21, 2022.
Another One Bites the Dust
In case you missed it, Maxim Bet Sportsbook we hardly got to know ya.
That online sportsbooks announced its closure last week, joining what is thus far a rather small but fast growing list of casualties in recent weeks that include the likes of Fubo Sportsbook, BetAmerica and soon Fox Bet apparently.
Last week, Maxim Bet, which was limited to just the state of Colorado, issued the following statement:
On Wednesday, November 16, 2022, MaximBet closed its sports betting operations and is no longer accepting deposits or wagers. Customers can withdraw any deposited balances until Thursday, December 15, 2022. Any remaining player balances after this date will be refunded via check sent to the address on the account.
Colorado players log in to co.maximbet.com to withdraw. Indiana players log in to maximbet.com/bet to withdraw.
Open wagers are being returned to customers. The amount returned will be the greater of the original wager amount or the current fair value market pricing.
Customers can contact customer support at support@maximbet.com to void wagers and to request player withdrawals.
The anticipated Fox Bet closure has more to do with a complex arrangement between various entities such as FanDuel and PokerStars parent Flutter Entertainment and Fox Corp.
"Fox Bet is on borrowed time," according to the research firm Eilers & Krejcik Gaming. "Both Fox and Flutter can terminate the Fox Bet agreement in August 2023 and essentially dissolve the business."
Fox Bet is heavily promoted during the Fox NFL Pregame Show Sunday mornings.
The Maxim Bet closure comes just days before FanDuel CEO Amy Howe declared others are sure to follow in that path, and that FanDuel will pretty much help get them there.
"It should be clear that new entrants that are entering now at this point may face a real challenge taking on scale players who have more than a four-year head start," Howe said at the company's Capital Markets Day on Wednesday.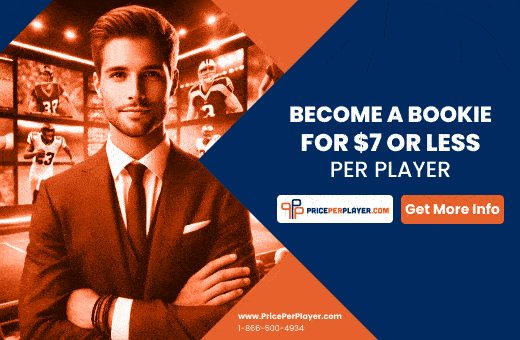 A Bunch of Big Names Affected by FTX Collapse
Our friends at CoinGeek reported on how the FTX Exchange named as its compliance officer one Daniel S. Friedberg well over a year ago.  Few can say they were not warned of what could become of this organization if, say, there was a sudden drop in the price of Bitcoin.  Friedberg was not only tied in with a massive online poker cheating scheme way back in 2008, he was actually allegedly heard on audio discussing a coverup.
Now the bloodbath continues with a number of companies adversely affected by the abrupt closure of FTX two weeks ago.
Institutional trading firm Genesis announced on Nov. 11 it had $175 million in locked funds within the firm's trading account on FTX but that it had limited exposure and daily operations would not be negatively affected.
Others admitted to having more significant exposure.  Venture capital company Sequoia Capital was among those that warned of substantial losses.  In their case, $213.5-million investment in companies FTX and FTX US was now said to be worth zero.
The BlockFi exchange tried to calm fears that much of its assets were tied up in FTX.
"While we will continue to work on recovering all obligations owed to BlockFi, we expect that the recovery of the obligations owed to us by FTX will be delayed as FTX works through the bankruptcy process."
Kris Marszalek, CEO of exchange Crypto.com, claimed that $1 billion worth of assets that the exchange moved to FTX was fully recovered.  His company advertised heavily over the past year, including during the most recent Super Bowl broadcast.
The Amber Group advised that it had funds tied up in FTX yet to be processed but those amounted to just 10% of the company's overall assets.
Galaxy Digital, Wintermute, CoinShares and Pantera Capital were also adversely impacted.
Meanwhile, the New York Post was all over the Friedberg online poker cheating scandal connection Sunday.
Friedberg, who reportedly resigned from FTX company earlier this month as it filed for bankruptcy, appears to have since scrubbed his LinkedIn account, which now displays a message "this page doesn't exist". Online bios for Friedberg said he joined FTX after a stint at the Seattle-based law firm Fenwick & West, where he chaired the payments systems practice.
FTX, meanwhile, has taken down an "about" page that listed short bios for its top executives, including disgraced ex-CEO Sam Bankman-Fried, FTX co-founder Gary Wang and Friedberg, as well as links to their LinkedIn pages.
- Jagajeet Chiba, Gambling911.com