'Sometimes They Put a Sexy Mother F***** on the Jumbotron'...But WTF is Really Going on Here?
Published on:
May/21/2023
Mike "The Mouth" Matusow or - as we like to refer to him as - that guy who had sex with that MILF Kathy Griffin, somehow got his mug plastered upon the jumbotron during Game 1 of the Stars-Golden Knights playoff game in Vegas Friday night.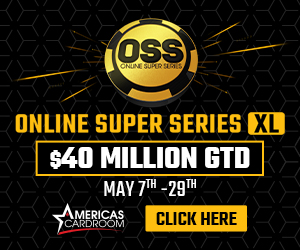 "Sometimes they even put a hot sexy mother fucker on the jumbotron," Mike tweeted out along with the screen grab of his face appearing on the big screen, just above Pennsylvania Senator John Fetterman.
"Clearly you came with the girl to your left, and decided to ignore her," one of Mike's loyal followers tweeted.
"You look like a terrorist serial killer.....," another said.
"The lady wearing the mask drove you nuts I bet," another observed.
Matusow, who's suffered a bunch of heart attacks, is anti-vax despite getting three shots and Covid five times.  
By the way, observe the female on the far left (below), maybe trying hard to get shown on the jumbotron?....or maybe something else is happening here?  Come to think of it, this does look like one of those cheesy early vintage 2000's internet porn themed still-framed series (prior to actual video) some of you of a certain age might recall.  You know the one's, each photo took about five minutes to load via our dial-up as we waited eagerly for all 12 photos to finally appear. Frame one, of course, everyone is fully clothed, like in this innocent enough photo below.   But we all know what's about to happen.
The following is a somewhat graphic, somewhat disturbing depiction of what might happen next and may not be suitable for all readers of this otherwise family friendly website Gambling911.com as we take a trip down memory lane to vintage early 2000's internet porn, today referred to as Disney PG-13.
In the next frame, everyone's clothing starts to come off.  Matusow whips out his circumcised penis, which lands on Fetterman's shoulder.  It's still flaccid.  But his hand is no longer clutching it.  The dancer behind Mike pulls away her poms revealing bare breasts. 
Mandingo Hardin, the "date" of the woman on the far left (above sideways), now appears in the "too white" frame fully aroused and her eyes get even larger.  By frame 8, even the woman with the mask is fully naked except she is still wearing her mask.  Fetterman has another stroke..and Mike's jet black Just for Men-died beard is all white again..just a little more gooier.  Oh the days of AOL dial up.
And while none of this really happened, The Mouth is actually no stranger to the boob tube and soft porn.  He's been appearing in reality television shows since the early days of the genre, about a decade before the Osbournes and Snookie.  Back then (early 2000's) we didn't have OnlyFans and online porn required a Mastercard or Visa with the fear of having "chixwithdix" appear on our credit card statement, so in essence the only video porn we had was this shit, playing voyeur to Mike and Kathy on a hot blind date, hoping that he'd slip her the tongue, and she would in return smack him across the face.
Just ten years before this episode aired the only thing some of us knew about masturbation was what we discovered in our Jehovah's Witness Watchtower dictionary.  The definition: "Self Pollution".
We were also told that type of activity would make you blind and have to wear glasses, like Matusow. 
"It's good for me to be seen with Mike Matusow because he is straight," Griffin reveals in the below clip. 
Straight to bed, perhaps, judging by how anxious the Mouth appears entering Kathy's home, nearly stumbling over her dog and not letting go of Mom's arm (see video).
"All of his fans are straight."
Keep in mind, this was before Twitter.
"And he's kind of helped me break into that heterosexual demographic."
Uhh...well...
Kathy's mom greets Mike at the door and she's so excited to see him, Mom forgets her own name (watch video). 
"Well I hope he's a nice guy," mom tells her unsuspecting daughter prior to his arrival after Kathy reveals not all of her buttons button.
And Mike apparently doesn't want his hands smelling like dog, or he just doesn't see Rover desperately wanting to be petted.
"Mike 'The Mouth' Matusow, Loose Cannon" lol
Anyway, enjoy below.  It's a zinger and just four minutes, two minutes longer than Mike lasted that night.
Never saw this one. Early 2000s clip of Mike Matusow going on date with @kathygriffin. https://t.co/S8JrK8x0TM

— Zachary Elwood (@apokerplayer) August 8, 2021
It all went downhill from there.
In later years, Griffin's career would be ruined for a hot minute after she was photographed carrying a severed Donald Trump head.  Mouth, a staunch supporter of the former President, has avoided her ever since.
As for the game, the Golden Knights won it!
Poker players were getting all the recognition during Game 1, but none more worthy than our late beloved friend Doyle Brunson, a loyal Golden Knights fan.
The Texas Dolly passed away last weekend and Brunson was rightfully honored on the jumbotron, minus Mike's mug, during the third quarter of the game.
And in classic Doyle fashion, he offered a final tweet from the grave, calling out Matusow.
"Just cashed in my chips but before I walk out that door one last time, I just wanted to tell you all how much I loved this poker world. I didn't want to go yet, was actually planning to play some events this summer….
"But when I saw the mark up @MikeMatusow was charging for the 10k O/8 event… my heart just gave out! . Be kind to one another. I'll save you all a seat in Dolly's game in Heaven."
- Nagesh Rath, Gambling911.com