SBC Conference Kicks Off Tuesday as Gaming Professionals Descend Upon Barcelona
Published on:
Sep/19/2022
Molly Bloom, the real life author and organiser of high-stakes celebrity poker games that inspired an Aaron Sorkin film, is slated to deliver a keynote speech and host an exclusive €10,000 invitational poker tournament at this week's SBC Barcelona.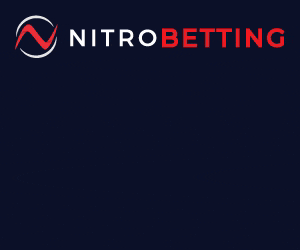 During the Thursday keynote, the audience will get the opportunity to hear details on Bloom's experience hosting the world's most exclusive poker games that attracted some of the biggest names in Hollywood, such as Tobey Maguire, A-Rod, Ben Affleck and Leonardo DiCaprio.
Registration for this week's event begins on Tuesday with most of the conferences and networking taking place both Wednesday and Thursday.
SBC Barcelona will be broken up into several zones.
Discover the next generation of sportsbook products, esports betting and so much more in the Sports Betting Zone.
The Casino and Gaming Zone allows attendees to immerse themselves in new iGaming technology, hot new games releases, high-level conference content, all while connecting with industry stakeholders.
Additionally there are zones focused on payment processing, affiliate marketing and the emerging tech, blockchain and metaverse. 
Just like the 'age of the internet' took the world by storm, a new age of Emerging Tech, Blockchain and Metaverse has begun, and it's not something we can ignore.
Granath v Wright Day 6: Closing Arguments Begin
We enter the second week of a trial to determine whether Magnus "Hodlonaut" Grath, a social media influencer in the crypto community, made tweets against Dr. Craig Wright that were deemed as lawful.  Wright, a co-founder of Bitcoin, believes Grath's social media campaign against him was slanderous.  Wright is autistic.
Norway, which ranks as the second-wealthiest country in the world in monetary value, does not consider slander alone reason to have an individual held liable for their actions provided said actions were lawful. 
Grath has claimed Wright is a fraud. 
On Friday, a doctor who provided expert testimony in regard to Wright's autism in a prior trial commented on the Bitcoin co-founder's background, saying that he has a history of being called many names dating back to his school years where he was bullied and tortured. 
"I would say that if somebody did the same now, it would probably trigger the same feelings and experiences he had as a child and in adolescence", Dr. Ami Klin said of the social media attacks.
Grath's attorneys began their closing arguments on Monday claiming that Wright is using the legal system as a means to further cement his claim as Bitcoin's inventor, Satoshi Nakamoto.
Granath's attorneys will continue delivering their closing arguments on Wednesday, and that should conclude the trial. A scheduling conflict will result in no trial on Tuesday.
- Gilbert Horowitz, Gambling911.com