Our View: Voters Leep a Limit on Sports Betting Leader NJ
Published on:
Nov/12/2021
The following is an opinion piece from the Atlantic City Press, which examines how New Jersey voters overwhelmingly stopped the state from allowing bets on in-state schools and teams that faced them as well as how the state vowed to sanction books that prevented gamblers from cashing out their winnings all at once.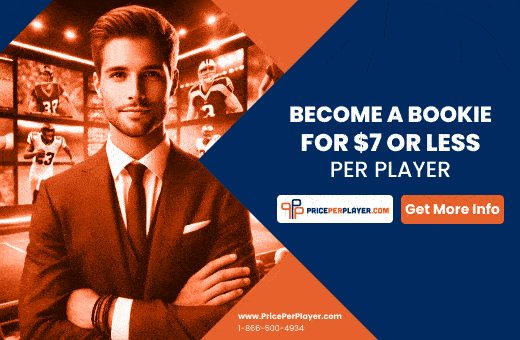 New Jersey has been tops in legal sports gambling since it won a 2018 U.S. Supreme Court case clearing the way for all states to offer it. Half the states have taken the opportunity, but New Jersey got a head start and leads them all.
The state's legal gambling industry dramatically showed its position in sports betting in September when football season started. Its nine casinos in Atlantic City and three horse racing tracks handled $1 billion in bets during the month. They kept $82 million as revenue after paying winning bets and other expenses, with the Meadowlands Racetrack in East Rutherford getting half of that.
When New Jersey lawmakers legalized betting on athletic contests, they put restrictions on college games beyond those on professional contests. No bets were allowed on New Jersey college teams, nor on out-of-state teams playing in New Jersey. At the time, legislators said they were concerned about the perception of the integrity of the college games.
Then the NCAA eased its opposition to betting on college sports and state legislators started to think they might too. Sen. Paul Sarlo, D-Bergen, proposed a betting-expansion referendum, saying he had "the blessing of the NCAA" to make the changes regarding games and teams in New Jersey.
But the collegiate athletic association still had one strong objection: Allowing bets on actions within games -- such as which team scores first or who makes the game-winning score -- would put too much pressure on student athletes and subject them to possible exploitation.
We had argued such in-game bets should be excluded from all sports gambling because they can foster a wagering frenzy that increases the risk of gambling addiction. Such an immersive experience is difficult for gamblers to control.
Stop Predatory Gambling said rapid in-game wagering is exactly what organizations dealing with problem gambling fear. The state allowed in-game bets for pro sports anyway.
Support Local Journalism
Your subscription makes our reporting possible.
Last year, legislators decided to put gambling on New Jersey teams and games to the voters in a referendum this month -- including allowing in-game wagering.
That was worrisome enough, but then at the start of this year the state had to crack down on a despicable practice by some sports books operating in the state. They had tried to stop gamblers from cashing out their betting accounts, stalling while they encouraged them to leave the money and bet more instead. At least one reportedly offered gamblers bonus money to bet if they'd cancel their withdrawal -- a blatant encouragement to gambling addiction.
The state Division of Gaming Enforcement responded by saying that sports books asking customers to cancel withdrawals would face regulatory actions including civil fines.
We thought that was too weak a response, and so did Stop Predatory Gambling, which called the action by sports books "a naked attempt by online gambling operators to get citizens to lose more money." Its director said New Jersey should also suspend their licenses for such behavior.
Well, at the start of the month the voters spoke, rejecting the ballot measure to expand sports gambling to New Jersey teams and college games in the state.
We were glad to see college athletes protected from the pressures and temptations of betting on their games -- even on their individual actions during play. As Jane Bokunewicz, director of the Lloyd Levenson Institute at Stockton University, said after the vote, "One potential concern with lifting the ban may have been that college athletes would feel more pressure and/or face more scrutiny on social media because of the added attention and money involved."
Proponents of passing the referendum said it would help New Jersey maintain its national leadership of the legal sports betting market.
More important, not just for the success but even to the future of sports gambling in New Jersey, is to avoid scandal and maintain the integrity the industry requires.