The 2022-23 NHL is nearly here and there is no shortage of futures odds being offered by our friends at BetOnline.  These include the First Head Coach Fired, Hart Memorial, Calder Memorial  and more.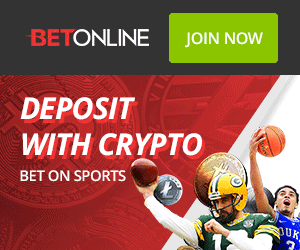 First up is first head coach fired.  Since the start of the last season there have been over a dozen coaching changes in the National Hockey League.
The teams impacted included The Canucks, Sharks, Bruins, Canadiens, Panthers, Jets, Oilers, Flyers, Golden Knights, Islanders, Sharks, Blackhawks, Red Wings, and Stars.
Toronto's Sheldon Keefe is the favorite according to BetOnline's numbers, followed by the Kraken's Dave Haksol.
The Toronto Sun reported on these odds before they were released to Gambling911.com
They note that, despte Keefe having made it to three straight postseasons, they've been knocked out of the first round each time.
Of course, making it to the postseason suggests Keefe has done a good enough job to avoid being fired during the regular season, we will assume that is the case anyway.
First Coach Fired                    
Sheldon Keefe (TOR)               6-1
Dave Haksol (SEA)                   7-1
Dallas Eakins (ANA)                 15-2
Peter Laviolette (WAS)           8-1
Lindy Ruff (NJ)                         9-1
Rod BrindAmour (CAR)           10-1
Don Granato (BUF)                 12-1
Jay Woodcroft (EDM)             12-1
Brad Larsen (CBJ)                    14-1
Andre Tourigny (ARI)              16-1
John Tortorella (PHI)               18-1
D.J. Smith (OTT)                      20-1
David Quinn (SJ)                      20-1
Craig Berube (STL)                  25-1
Dean Evason (MIN)                 28-1
Mike Sullivan (PIT)                  28-1
John Hynes (NSH)                   33-1
Luke Richardson (CHI)            40-1
Martin St. Louis (MTL)            40-1
Todd McLellan (LA)                 40-1
Darryl Sutter (CGY)                 50-1
Jim Montgomery (BOS)          50-1
Paul Maurice (FLA)                 50-1
Peter DeBoer (DAL)                50-1
Bruce Boudreau (VAN)           66-1
Bruce Cassidy (VGK)                66-1
Derek Lalonde (DET)               66-1
Jared Bednar (COL)                 66-1
Lane Lambert (NYI)                 66-1
Rick Bowness (WPG)               66-1
Gerard Gallant (NYR)              80-1
Jon Cooper (TB)                      100-1
Hart Memorial                       
Connor McDavid         5-2
Auston Matthews       5-1
Leon Draisaitl              7-1
Nathan MacKinnon     10-1
Kirill Kaprizov              12-1
Cale Makar                  14-1
Nikkita Kucherov         18-1
Jonathan Huberdeau  20-1
Mikko Rantanen         20-1
Alexander Barkov       22-1
Igor Shesterkin            25-1
Alex Ovechkin             28-1
Jack Eichel                   28-1
Mitch Marner             28-1
Andrei Vasilevskiy       33-1
David Pastrnak            33-1
Evgeni Malkin             33-1
Sidney Crosby             33-1
Artemi Panarin            40-1
Johnny Gaudreau        40-1
Jack Hughes                50-1
Mark Stone                 50-1
Mathew Barzal            50-1
Matthew Tkachuk       50-1
Mika Zibanejad           50-1
Patrick Kane                50-1
Sebastian Aho             50-1
Steven Stamkos          50-1
Brayden Point             66-1
Chris Kreider               66-1
Elias Pattersson          66-1
Filip Forsberg              66-1
Jake Guentzel              66-1
Jason Robertson         66-1
John Tavares               66-1
Kyle Connor                66-1
Nazem Kadri               66-1
Andrei Svechnikov      80-1
Anze Kopitar               80-1
Brady Tkachuk            80-1
Mark Scheifele            80-1
Vladimir Tarasenko     80-1
Aaron Ekblad              100-1
Adam Fox                    100-1
Alex Debrincat            100-1
Brad Marchand           100-1
Connor Hellebuyck     100-1
Elias Lindholm             100-1
Gabriel Landeskog      100-1
J.T. Miller                    100-1
John Carlson               100-1
Kevin Fiala                   100-1
Matt Duchene             100-1
Roman Josi                  100-1
Ryan O'Reilly               100-1
Sam Reinhart              100-1
Victor Hedman            100-1
William Nylander        100-1
Calder Memorial                   
Mason MacTavish       3-1
Owen Powers             4-1
Matty Beniers             5-1
William Eklund            8-1
Cole Perfetti                12-1
Kent Johnson              12-1
Marco Rossi                14-1
Jack Quinn                  16-1
Juraj Slafkovsky           16-1
Jake Sanderson           18-1
Logan Thompson        20-1
Shane Wright              22-1
Thomas Bordeleau      25-1
Vitali Kravtsov             25-1
Kirill Marchenko         28-1
Alexander Holtz          33-1
Nick Robertson           33-1
Lukas Reichel              40-1
Simon Edvinsson         40-1
Wyatt Johnston          40-1
Aatu Raty                    50-1
Dylan Holloway           50-1
Fabian Lysell               50-1
Fabian Zetterlund       50-1
Hendrix Lapierre         50-1
Jake Neighbours         50-1
Jakob Pelletier            50-1
JJ Peterka                    50-1
Shane Pinto                 50-1
Stuart Skinner             50-1
Vezina            
Igor Shesterkin            3-1
Andrei Vasilevskiy       5-1
Ilya Sorokin                 7-1
Juuse Saros                 10-1
Jacob Markstrom        14-1
Thatcher Demko         16-1
Connor Hellebuyck     18-1
Frederik Andersen      20-1
Jake Oettinger             20-1
Sergei Bobrovsky        25-1
Darcy Kuemper           28-1
Jack Campbell             28-1
Marc-Andre Fleury     28-1
Tristan Jarry                28-1
Alexander Georgiev    33-1
Jordan Binnington      33-1
Matt Murray               33-1
Calvin Petersen           40-1
Carter Hart                  40-1
John Gibson                45-1
Jeremy Swayman        66-1
Cam Talbot                  80-1
Linus Ullmark              80-1
Mackenzie Blackwood80-1
Alex Nedeljkovic         100-1
Alex Stalock                 100-1
Antti Raanta                100-1
Craig Anderson           100-1
Elvis Merzlikins           100-1
Eric Comrie                 100-1
Ilya Samsonov             100-1
Ivan Prosvetov            100-1
Jake Allen                    100-1
James Reimer             100-1
Jonathan Quick           100-1
Kaapo Kahkonen         100-1
Karel Vejmelka            100-1
Laurent Brossoit         100-1
Logan Thompson        100-1
Petr Mrazek                100-1
Philipp Grubauer        100-1
Semyon Varlamov       100-1
Spencer Knight            100-1
Ville Husso                  100-1
Vitek Vanecek             100-1
Rocket Richard                      
Auston Matthews       3-1
Leon Draisaitl              6-1
Connor McDavid         7-1
Alexander Ovechkin    12-1
Kirill Kaprizov              12-1
Kyle Connor                14-1
Alex DeBrincat            18-1
David Pastrnak            18-1
Chris Kreider               20-1
Aleksander Barkov      22-1
Jason Robertson         25-1
Mikko Rantanen         25-1
Nathan MacKinnon     25-1
Patrik Laine                 28-1
Sebastian Aho             28-1
Filip Forsberg              33-1
Jake Guentzel              33-1
Steven Stamkos          33-1
Elias Lindholm             40-1
Johnny Gaudreau        40-1
Mathew Tkachuk        40-1
Mika Zibanejad           40-1
Nikita Kucherov          50-1
Evgeny Malkin            66-1
Jack Eichel                   66-1
Matt Duchene             66-1
Tage Thompson          66-1
Vladimir Tarasenko     66-1
William Nylander        66-1
Elias Pettersson          80-1
Evander Kane              80-1
J.T. Miller                    80-1
Mitch Marner             80-1
Roope Hintz                80-1
Ryan O'Reilly               80-1
Troy Terry                   80-1
Brad Marchand           100-1
Jonathan Huberdeau  100-1
Pavel Buchnevich        100-1
Sidney Crosby             100-1
Timo Meier                 100-1
Tomas Hertl                100-1
James Norris              
Cale Makar                  2-1
Roman Josi                  7-1
Victor Hedman            8-1
Adam Fox                    9-1
Aaron Ekblad              12-1
Charlie McAvoy           14-1
Mortiz Seider              20-1
Miro Heiskanen          25-1
Quinn Hughes             25-1
Devon Toews              25-1
Kris Letang                  28-1
Dougie Hamilton         33-1
Morgan Rielly              33-1
Shea Theodore            33-1
John Carlson               25-1
Alex Pietrangelo          40-1
Jaccob Slavin               40-1
MacKenzie Weeger     40-1
Thomas Chabot           40-1
Tony DeAngelo           40-1
Jared Spurgeon           50-1
Rasmus Dahlin            50-1
Seth Jones                   50-1
Brent Burns                 66-1
Drew Doughty             66-1
Erik Karlsson               66-1
John Klingberg            66-1
Noah Dobson              66-1
Zach Werenski            66-1
Evan Bouchard            80-1
Justin Faulk                 80-1
Torey Krug                  80-1
Darnell Nurse              100-1
Owen Power               100-1
Jack Adams                
Jared Bednar (Avalanche)                   7-1
Paul Maurice (Panthers)                     8-1
Rod BrindAmour (Hurricanes)                        9-1
Gerard Gallant (Rangers)                    10-1
Sheldon Keefe (Maple Leafs)              11-1
Derek Lalonde (Red Wings)                12-1
D.J. Smith (Senators)                          14-1
Peter DeBoer (Stars)                           14-1
Bruce Boudreau (Canucks)                 16-1
Dean Evason (Wild)                            16-1
Jim Montgomery (Bruins)                   18-1
Jon Cooper (Lightning)                       18-1
Craig Berube (Blues)                           20-1
Jay Woodcroft (Oilers)                        20-1
Mike Sullivan (Penguins)                    20-1
Peter Laviolette (Capitals)                  20-1
Rick Bowness (Jets)                             20-1
Don Granato (Sabres)                         25-1
Todd McLellan (Kings)                        25-1
Darryl Sutter (Flames)                        28-1
Lane Lambert (Islanders)                    28-1
Bruce Cassidy (Golden Knights)          33-1
Dallas Eakins (Ducks)                          33-1
Dave Hakstol (Kraken)                        33-1
John Hynes (Predators)                      33-1
John Tortorella (Flyers)                       33-1
David Quinn (Sharks)                          40-1
Lindy Ruff (Devils)                               40-1
Luke Richardson (Blackhawks)           40-1
Martin St. Louis (Canadiens)              45-1
Andre Tourigny (Coyotes)                   50-1
Brad Larsen (Blue Jackets)                  50-1
Presidents Trophy                 
Colorado Avalanche                3-1
Florida Panthers                     15-2
Toronto Maple Leafs              8-1
Carolina Hurricanes                12-1
Edmonton Oilers                     12-1
Tampa Bay Lightning              12-1
Calgary Flames                        16-1
New York Rangers                  18-1
Minnesota Wild                      20-1
Pittsburgh Penguins                20-1
Vegas Golden Knights             25-1
Los Angeles Kings                    33-1
Boston Bruins                         40-1
St. Louis Blues                         40-1
Washington Capitals               40-1
New York Islanders                 45-1
Nashville Predators                 50-1
Dallas Stars                             60-1
Vancouver Canucks                66-1
Winnipeg Jets                         80-1
Detroit Red Wings                  100-1
Ottawa Senators                     100-1
New Jersey Devils                   125-1
Columbus Blue Jackets           150-1
Buffalo Sabres                         250-1
Anaheim Ducks                       300-1
Arizona Coyotes                      300-1
Chicago Blackhawks                300-1
Montreal Canadiens               300-1
Philadelphia Flyers                  300-1
San Jose Sharks                       300-1
Seattle Kraken                        300-1
Worst Season Record            
Arizona Coyotes                      7-2
Chicago Blackhawks                4-1
Montreal Canadiens               6-1
Buffalo Sabres                         10-1
Anaheim Ducks                       12-1
San Jose Sharks                       12-1
Columbus Blue Jackets           16-1
Philadelphia Flyers                  18-1
Seattle Kraken                        25-1
Detroit Red Wings                  28-1
New Jersey Devils                   33-1
Ottawa Senators                     33-1
Winnipeg Jets                         50-1
Nashville Predators                 66-1
Dallas Stars                             80-1
Vancouver Canucks                80-1
Boston Bruins                         100-1
Los Angeles Kings                    100-1
New York Islanders                 100-1
St. Louis Blues                         100-1
Washington Capitals               100-1
Calgary Flames                        125-1
Minnesota Wild                      200-1
New York Rangers                  200-1
Pittsburgh Penguins                200-1
Vegas Golden Knights             200-1
Carolina Hurricanes                250-1
Edmonton Oilers                     250-1
Tampa Bay Lightning              250-1
Florida Panthers                     300-1
Toronto Maple Leafs              300-1
Colorado Avalanche                500-1
- Tony Caliente, Gambling911.com