The venues below have confirmed they will be showing the Kamaru Usman vs. Jorge Masvidal UFC 261 fight from Cleveland. 
Submitted by Mary Montgomery on, Apr/20/2021
GAMBLING911.com has learned exclusively that Leyla Ghobadi, who has been extensively reported to have had an affair with rapper Kanye West is a longtime beezid girl.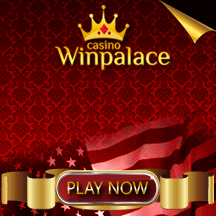 She has appeared on the Howard Stern show – and works out of the Montreal offices of Beezid.com
Submitted by Payton on, Jun/12/2013
A longtime friend to Gambling911.com and oft-used source 5WPR has been named a finalist in the Public Relations Agency of the Year category by The 2013 American Business Awards. The 5WPR Nomination was entitled Re-writing the Rules of PR: 5W Builds an Agency for a New Media Landscape.
Additionally, Ronn Torossian, the founder of the firm was named a finalist in the Communications, Investor Relations, and PR Executive of the Year category. 
Submitted by C Costigan on, May/09/2013
Breaking News
Introducing Agent Payment 4K.  It's a complete player payment control app only available at Power Pay Per Head. 
The central bank just released a 40-page study on the benefits and risks of a central bank digital currency (CBDC).  The agency avoided taking any type of stance on the matter.
Professional sports bettors can make great money and so too can bookmakers. All you need are the right tools. For the independent bookie, that's as simple as implementing a quality Pay Per Head platform.  They offer everything from 24-7 customer service to an odds feed to all the reporting you can ever imagine, all starting at $2 per active customer per week.