Top Gambling News: Mississippi Rep Supports Federal Online Gambling Law
Published on:
Jun/13/2013
These are the top gambling news stories here at Gambling911.com for the overnight hours and Friday morning June 14, 2013 (Eastern Standard Time). Follow us on Twitter here.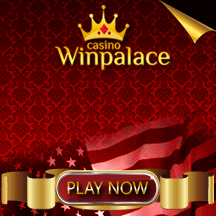 *Mississippi Congressman Rep. Bobby Moak Supports Federal Legislation for Online Gambling - "I actually favor a broader piece of legislation. It's easier for the industry, and a lot of folks in Mississippi have gaming houses in lots of other jurisdictions in the United States," said Moak, who has been attempting to pass his own state legislation and will reintroduce his bill in 2014. "I think federal is the way to go to give states guidance and parameters."
*Six World Series of Poker Bracelets for Canada - The Canadian domination continued today at the World Series of Poker, as Calen McNeil of British Columbia won the sixth bracelet for the country in the $1,500 Omaha Hi-Low event as well as $277,274.
Final table results:
1st: Calen McNeil - $277,274
2nd: Can Kim Hua - $171,577
3rd: Todd Brunson - $107,349
4th: Joe Ford - $77,917
5th: Hieu Ma - $57,521
6th: Stephen Chidwick - $43,120
7th: John Monnette - $32,798
8th: Won Goag - $25,283
9th: Dao Bac - $19,753
*Man Gets Life for Saginaw Township Poker Game Murder – (Associated Press) - A man has been sentenced to life in prison without the possibility of parole for killing the host of a Saginaw-area poker game last year.
Saginaw County Circuit Judge James Borchard gave Quintel West the mandatory sentence on Thursday.
The 24-year-old was convicted of first-degree felony murder last month in the May 29, 2012, slaying of Michael Kuhlman.
Testimony shows the 36-year-old Kuhlman and eight others were at his Saginaw Township home just before midnight when at least two men tried to get in. Kuhlman put his weight against the door to block their attempt.
A gunshot fired into the door hit Kuhlman.
West read a handwritten note disputing the prosecutor's evidence against him and arguing that an illegal search led police to the apparent murder weapon.
*Las Vegas Sands Asks Court to Cancel $101.6 Mil Award - Las Vegas Sands Corp (LVS) asked a Nevada judge to set aside a $101.6 million verdict in favor of a Hong Kong businessman who won a trial over claims that he helped the casino operator win its gaming license in Macau.
Sands, in a June 7 filing in state court in Las Vegas, argued that the jury awarded the damages for services rendered to Round Square Co., Richard Suen's company, rather than to Suen himself. Round Square had been dismissed from the case prior to an earlier trial in 2008 and hadn't been reinstated on that damages theory, Sands said. (source: Bloomberg News)
- Chris Costigan, Gambling911.com Publisher