Russ Hamilton to Represent Full Tilt at WSOP?
Published on:
Jun/04/2009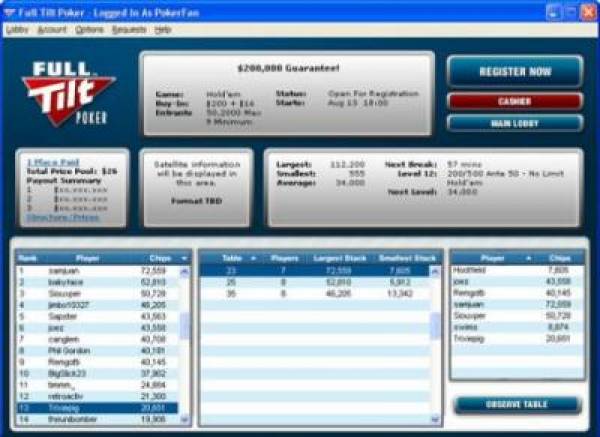 Could it be this is some type of joke?
According to the Pokerati website, alleged insider cheater, Russ Hamilton (profiled on 60 Minutes), will be representing none other than Full Tilt Poker at this year's World Series of Poker.
Say what?
"Talk about a shocker, I know ... and even though all our contacts at Full Tilt are being completely mum on the issue, that's the word from the press box. Have a look for yourself at the Russ Hamilton main event champion banner, which just so happens to be hanging right over media row where some people may or may not occasionally leave patches lying around."
An audit conducted by Frank Catania, a former director of New Jersey's Gaming Enforcement Division, of the Absolute Poker website (the website compromised and featured in the 60 Minutes piece), revealed that Russ Hamilton had some involvement in the scam.
Hamilton is a former champion at the World Series of Poker.
In 1994, Russ Hamilton won $1 million and his weight in silver for winning the main event at the World Series of Poker.
According to the gaming commission, Hamilton and five unnamed conspirators used multiple screen names and accounts to cheat online players out of more than $20 million.
Hamilton has remained silent since the 60 Minutes piece and was the only former WSOP winner not to take part in the Table of Champions this week.
Ace King, Gambling911.com