Poker Player Alliance's Alfonse D'Amato in Gillibrand Controversy
Published on:
Feb/02/2009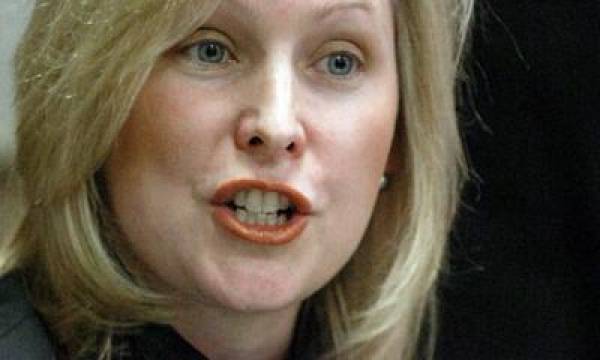 It's the buzz throughout New York State this past weekend.  New York's newly appointed Senator Kirsten Gillibrand was introduced Friday and by her side, none other than former New York Senator and Chairman of the Poker Players Alliance, Alfonse D'Amato. 
The problem:  Gillibrand is a Democrat.  D'Amato, a Republican.
Dan Janison of NewsWeek writes:  "Under Gov. David A. Paterson's unpredictable stewardship, it is as if the dominant state Democratic Party, with Gillibrand's ascension, officially opened its own Republican wing.
Gillibrand is widely considered to be a centrist Democrat, appearling to Republican and conservative Democratic voters in upstate New York.  Having Mr. D'Amato by her side seemingly resonated that concept.
The appearance of D'Amato shouldn't come as much of a surprise.
Gillibrand, long ago known as Tina Rutnik, had served as an intern for D'Amato, Janison points out. Her father Douglas P. Rutnik, a politically connected lawyer, has had business and social dealings with D'Amato for years.
D'Amato has been busy of late on behalf of the online poker sector. 
Last week, he wrote a piece in the Capital Hill publication, Roll Call, describing how legalized online poker can go far to help alleviate the financial problems being faced in America today.
The PPA is also celebrating victories in two separate states, Colorado and Pennsylvania, following court rulings that declared poker as a "game of skill".  Defendants in both matters could not be charged with promotion of "illegal gambling" as a result.
But D'Amato views state rulings as only small victories in the war on Internet gambling.
"The U.S. government has clearly made this a federal issue and we are focusing our fight in Washington," Mr. D'Amato told Gambling911.com.
Christopher Costigan, Gambling911.com Publisher