New Jersey Online Gambling
Breaking News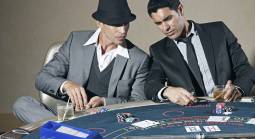 The gambling industry has witnessed tremendous growth in recent years.
Casino gaming is becoming increasingly popular across the UK, with the industry clocking in a gross gambling yield of over £14 million in 2018.
CONOR McGREGOR was filmed squaring up to a CAT before dressing as The Joker in one of the most bizarre videos you're likely to see.