CNBC Comes Under Fire for 'Money Talks' Reality Series: Capper Scammed Elderly
Published on:
Jul/31/2013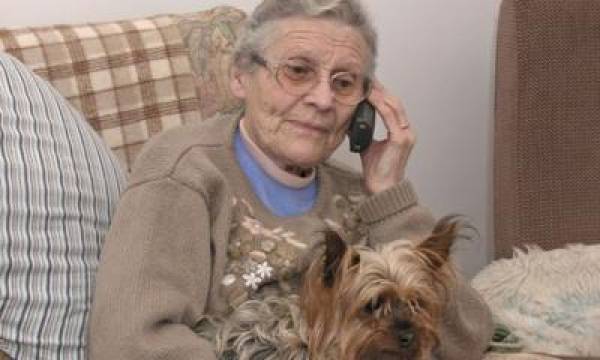 CNBC's announcement that they will be airing a new sports handicapping reality series this fall called "Money Talks" is beginning to cause quite a backlash.

It turns out that the individual profiled in "Money Talks", sports handicapper Steve Stevens, was convicted in a telemarketing scam that bilked elderly investors of at least $234,000 nearly 15 years ago.
There's an interesting irony here in that one of CNBC's most popular primetime shows, "American Greed" documents the rise and fall of scammers, schemers and scoundrels.  VIP Sports Stevens certainly fits that billing.
CNBC issued a statement regarding Stevens:
"We are aware of Steve Stevens' 1999 conviction, and while we are very clear in the press release that VIP Sports clients risk big dollars in the hopes that Stevens and his agents have the expertise to consistently deliver winners, viewers should tune in on September 10 at 10pm ET/PT to draw their own conclusions about VIP Sports," CNBC said in a statement to FoxNews.com. "We are merely betting that viewers will be interested in the world of touts and handicappers and in no way endorse either Stevens' picks or his business model."
There's a bit more irony in that Fox News, a bitter rival to CNBC sister network MSNBC, has picked up on this story and decided to contact Stevens at his home to gather more details.
"Why the [expletive] you calling here so early?" Stevens said before hanging up.
WagerMinds.com recently uncovered information that the domain name for Stevens' business was registered eight months ago under the name Darin Notaro.
From Fox News:
Notaro, then 25, was sentenced to one year in jail in 1999 for his role in a Las Vegas telemarketing scheme that victimized elderly residents nationwide. As one of six men charged in connection to the Century Pacific Group, Notaro was also ordered to make $12,230 in restitution.
Notaro is also listed as the renter of the office space at 4004 Schiff Drive, the location of VIP Sports, records show.
Howard Kurtz, the 15-year host of CNN's "Reliable Sources", who recently moved to Fox News, comments;
"It certainly doesn't inspire confidence for CNBC to showcase a man with this kind of checkered history. What I find particularly stunning is that the network is telling viewers to draw their own conclusions as if this were a guy who was merely controversial for his opinions as opposed to his financial shenanigans."
Kurtz continued: "By giving Stevens this platform, CNBC is implicitly vouching for him and no corporate PR statement can change that."
But the big question may be "Who exactly is Steve Stevens and how did he get his own reality series?"
Those "in the know" appear to have never heard of the guy or his handicapping service.
Don Best TV's Todd Furhman suggested Stevens is part of a "disturbing trend".
"We're seeing a disturbing trend start to emerge; the proliferation of docudramas, movies and articles that lead to sensationalizing dishonest personalities within the sports betting industry," Fuhrman, a former Caesar's oddsmaker, wrote in a blog post on Monday. "The media consciously chooses to validate the wrong personalities, creating an aura around characters that are no better than modern-day carnies."
Fuhrman then went on to point out that "no one, and I mean no one" knows Stevens.
"My disgust with the topic runs deeper and is with the supposedly reputable network for their half-baked attempt to do appropriate research on the featured personality," Fuhrman wrote. "Did they talk to respected voices in the field? Did they reach out to actual sportsbook operators? Did they track Stevens for at least two seasons to see if his claims were warranted before giving him his own show?"
Stevens claims to have hit over 70 percent with his picks.  Sports services – also known as touts – have a long colorful history of "stretching the truth". Sports gamblers contacted by Fox News weren't buying Stevens' bravado. 
- Chris Costigan, Gambling911.com Publisher