Super Bowl 50 Novelty Props: MVP First to Thank, Gatorade Color, More
Published on:
Feb/07/2016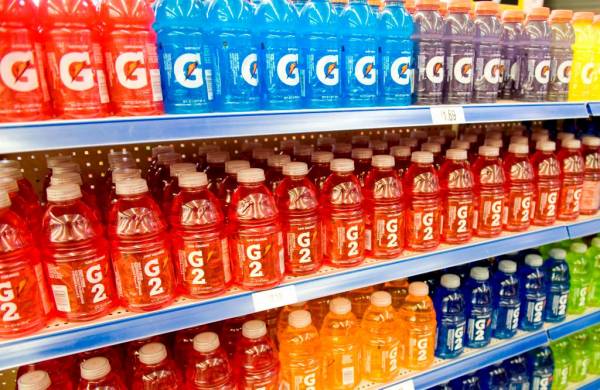 There are dozens of Super Bowl 50 novelty props available including everything from Who the MVP Thanks First to the Color of the Gatorade Bath to Whether Beyonce Shows Cleavage During the Halftime Show.
AD: Hundreds of Super Bowl Prop Bets and Get Up to $1000 in Free Bets Here
There are even SB50 prop bets that combine certain plays with who will win this week's New Hampshire Primaries.
The Color of the Gatorade Bath is always among the most popular of the Super Bowl novelty prop bets with Orange coming in as the +125 favorite this year.
One can also wager on the OVER/UNDER Super Bowl 50 viewership/television ratings.
Scroll down for all of this year's novelty prop bets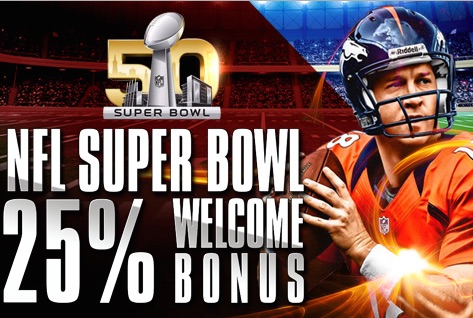 Other Specials

Color of Gatorade Thrown on Winning Coach

06:30 PM

6757

Orange

 

+125

 

6758

Clear/Water

 

+600

 

6759

Blue

 

+275

 

6760

Yellow

 

+350

 

6761

Red

 

+750

 

6762

Purple

 

+1000

 

6763

Any Other Color

 

+1000

 

Other Specials

Length of National Anthem by Lady Gaga

06:30 PM

6821

Over 136.5 Seconds

 

-220

 

6822

Under 136.5 Seconds

 

+160

 

Other Specials

Nevadas Total Super Bowl 50 Handle

06:30 PM

6769

Over $118 Million

 

-260

 

6770

Under $118 Million

 

+200

 

Other Specials

Nielsen TV Rating for Super Bowl 50

06:30 PM

6821

Over 48.5

 

+110

 

6822

Under 48.5

 

-140

 

Other Specials

Nielsen TV Rating H2H

06:30 PM

6823

Charlotte

 

+125

 

6824

Denver

 

-155

 

Other Specials

Player Ejected from Game

06:30 PM

6883

Yes

 

+800

 

6884

No

 

-1500

 

Other Specials

Super Bowl 50 MVP to thank first in speech

06:30 PM

6851

Teammates

 

+350

 

6852

God

 

+150

 

6853

Fans/City

 

+450

 

6854

Family

 

+650

 

6855

Coaches/Owner

 

+1600

 

6856

Field

 

+2000

 

6857

Does not thank anyone

 

+150

 

Other Specials

Time of Gatorade Shower

06:30 PM

6764

More than 00:08 of 4th Qtr

 

-220

 

6765

Less than 00:08 of 4th Qtr

 

+175

 

Other Specials

Total Viewers

06:30 PM

6819

Over 117 Million

 

-110

 

6820

Under 117 Million

 

-120

 

Sunday, Feb 07, 2016

Panthers Specials

Cam Newton to Break QB Rushing yards record

06:30 PM

6891

Yes

 

+190

 

6892

No

 

-240

 

Panthers Specials

Cam Newtons First Dab

06:30 PM

6771

1st Quarter

 

-150

 

6772

2nd Quarter

 

+175

 

6773

3rd Quarter

 

+850

 

6774

4th Quarter

 

+1000

 

6775

Postgame

 

+1200

 

Panthers Specials

Luke Kuechly to Record a pick 6

06:30 PM

6895

Yes

 

+800

 

6896

No

 

-1500

 

Panthers Specials

Panthers 1st TD - Fan who gets ball

06:30 PM

6778

Boy

 

-215

 

6779

Girl

 

+170

 

Panthers Specials

Total Cam Newton Superman Celebrations

06:30 PM

6893

Over 2.5

 

+200

 

6894

Under 2.5

 

-260

 

Sunday, Feb 07, 2016

Politics

To be mentioned first live during the broadcast

06:30 PM

6877

Donald Trump

 

+350

 

6878

Hillary Clinton

 

+1000

 

6879

Bernie Sanders

 

+1000

 

6880

None of the above

 

-600

 

Politics

Who will Obama Pick to Win

06:30 PM

6881

Carolina Panthers

 

-500

 

6882

Denver Broncos

 

+350

 

Sunday, Feb 07, 2016

Broncos Specials

Peyton Manning benched for Osweiler

06:30 PM

6776

Yes

 

+350

 

6777

No

 

-500

 

Broncos Specials

Peyton Manning to Cry in Live feed

06:30 PM

6871

Yes

 

+500

 

6872

No

 

-800

 

Broncos Specials

Peyton Manning to throw a Pick 6

06:30 PM

6873

Yes

 

+400

 

6874

No

 

-600

 

Sunday, Feb 07, 2016

06:30 PM

6755

Correct Call

 

-105

 

6756

Incorrect Call

 

-105

 

Coin Toss

Outcome of Coin Toss

06:30 PM

6751

Heads

 

-105

 

6752

Tails

 

-105

 

Coin Toss

Team to Win Coin Toss

06:30 PM

6753

Carolina Panthers

 

-105

 

6754

Denver Broncos

 

-105

 

Sunday, Feb 07, 2016

Halftime Show Props

Beyonce Cleavage

06:30 PM

6801

Yes

 

-215

 

6802

No

 

+170

 

Halftime Show Props

Coldplay 1st Song in the Halftime Show

06:30 PM

6803

Viva la Vida

 

-1000

 

6804

Adventure of a Lifetime

 

+700

 

6805

Paradise

 

+2000

 

6806

Sky Full of Stars

 

+600

 

6807

Fix You

 

+3300

 

6808

Clocks

 

+1400

 

6809

Head Full of Dreams

 

+2500

 

6810

Yellow

 

+400

 
- Don Shapiro, Gambling911.com