Dolphins vs. Bengals Prop Bets - September 29 Thursday Night Football
Published on:
Sep/29/2022
The Miami Dolphins vs. Cincinnati Bengals game Thursday night features a betting line of Bengals -3.5.  The line has reached the -4 on occasion this week.  Officially, this number opened at -1.5, but that only lasted a few hours.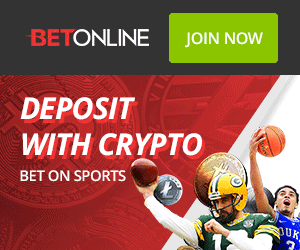 The Sagarin power ratings have gives us a number of 1.36, suggesting a 2 point overlay here.
A comparable game includes the LA Chargers as a +3.5 to +4.5 dog in Kansas City and covering with the Chiefs winning by 3 points. This particular game featured an overlay as high as 1.5.
Dating back to 2013, the home team has won all five games in this series.  Three of those were won by Miami.
The Dolphins are 3-0 Straight Up and Against The Spread. 
Cincinnati will come into this game 2-1 both Straight Up and Against The Spread.  Despite a slow start to this season, the Bengals are 9-2 Against The Spread in their last 11 games overall.  They are 8-1 ATS in their last 9 games after accumulating less than 90 yards rushing in their previous game.
BetOnline reports pretty balanced action on all three main categories of this game:
Dolphins at Bengals (-3.5, 48.5)
52.5% of $ on Bengals -3.5
58.7% of $ on Bengals ML -200
59.3% of $ on OVER 48.5
Dolphins vs. Bengals Prop Bets
Rot     Player to Score First Touchdown     Moneyline
101     Tyreek Hill (MIA)         +800
102     Chase Edmonds (MIA)         +1100
103     Jaylen Waddle (MIA)         +1000
104     Raheem Mostert (MIA)         +1200
105     Mike Gesicki (MIA)         +1600
106     Cedrick Wilson (MIA)         +1800
107     Tua Tagovailoa (MIA)         +2200
108     Durham Smythe (MIA)         +2800
109     Trent Sherfield (MIA)         +2000
110     Salvon Ahmed (MIA)         +8000
111     Tanner Conner (MIA)         +5000
112     Alec Ingold (MIA)         +8000
113     Joe Mixon (CIN)         +450
114     Ja'Marr Chase (CIN)         +525
115     Tee Higgins (CIN)         +800
116     Tyler Boyd (CIN)         +1100
117     Hayden Hurst (CIN)         +1500
118     Samaje Perine (CIN)         +1200
119     Joe Burrow (CIN)         +2500
120     Mitchell Wilcox (CIN)         +2500
121     Mike Thomas (CIN)         +4000
122     Stanley Morgan Jr. (CIN)         +4000
123     Chris Evans (CIN)         +6600
124     Trent Taylor (CIN)         +5500
125     Devin Asiasi (CIN)         +5000
126     Any Other Touchdown Scorer         +700
127     No Touchdown Scorer         +10000
Rot     Tua Tagovailoa (MIA) Total Passing Yards     Moneyline
1001     Over  256½  Passing Yards     -115
1002     Under  256½  Passing Yards     -115
Must Start for action.
Rot     Tua Tagovailoa (MIA) Total Completions     Moneyline
1003     Over  22½  Completions     -110
1004     Under  22½  Completions     -120
Must Start for action.
Rot     Tua Tagovailoa (MIA) Total Passing Attempts     Moneyline
1005     Over  34½  Passing Attempts     -110
1006     Under  34½  Passing Attempts     -120
Rot     Chase Edmonds (MIA) Total Rushing Yards     Moneyline
1041     Over  33½  Rushing Yards     -120
1042     Under  33½  Rushing Yards     -110
Must Play for action.
Rot     Chase Edmonds (MIA) Total Rushing Attempts     Moneyline
1043     Over  8½  Rush Attempts     -130
1044     Under  8½  Rush Attempts     Ev
Must Play for action. Must have 1 Rush Attempt for Action.
Rot     Chase Edmonds (MIA) Total Rushing TDs     Moneyline
1045     Over  ½  Rushing TDs     +280
1046     Under  ½  Rushing TDs     -380
Rot     Tyreek Hill (MIA) Total Receptions     Moneyline
1101     Over  5½  Receptions     -150
1102     Under  5½  Receptions     +120
Must Play for action.
Rot     Tyreek Hill (MIA) Total Receiving Yards     Moneyline
1103     Over  76½  Receiving Yards     -150
1104     Under  76½  Receiving Yards     +120
Must Play for action.
Rot     Tyreek Hill (MIA) Longest Reception     Moneyline
1105     Over  26½  Yards     -125
1106     Under  26½  Yards     -105
Rot     Joe Burrow (CIN) Total Passing Yards Alternative     Moneyline
1901     Over  229½  Passing Yards     -330
1902     Under  229½  Passing Yards     +240
Must Start for Action.
Rot     Joe Burrow (CIN) Total Passing Yards Alternative     Moneyline
1903     Over  304½  Passing Yards     +170
1904     Under  304½  Passing Yards     -210
Must
Rot     Joe Mixon (CIN) Total Rushing Yards Alternative     Moneyline
1905     Over  49½  Rushing Yards     -275
1906     Under  49½  Rushing Yards     +220
Must Play for action.
Rot     Joe Mixon (CIN) Total Rushing Yards Alternative     Moneyline
1907     Over  79½  Rushing Yards     +170
1908     Under  79½  Rushing Yards     -210

Rot     Ja'Marr Chase (CIN) Total Receiving Yards Alternative     Moneyline
1909     Over  59½  Receiving Yards     -210
1910     Under  59½  Receiving Yards     +170
Must Play for action.
Rot     Ja'Marr Chase (CIN) Total Receiving Yards Alternative     Moneyline
1911     Over  99½  Receiving Yards     +225
1912     Under  99½  Receiving Yards     -300
Rot     Double Result     Moneyline
3035     Dolphins/Dolphins         +280
3036     Dolphins/Tie         +4000
3037     Dolphins/Bengals         +500
3038     Tie/Dolphins         +2000
3039     Tie/Tie         +4500
3040     Tie/Bengals         +1400
3041     Bengals/Dolphins         +750
3042     Bengals/Tie         +4000
3043     Bengals/Bengals         +105
Rot     Winning Margin     Moneyline
3089     Dolphins to win by 1-6 pts         +400
3090     Dolphins to win by 7-12 pts         +700
3091     Dolphins to win by 13-18 pts         +1400
3092     Dolphins to win by 19-24 pts         +3000
3093     Dolphins to win by 25-30 pts         +5000
3094     Dolphins to win by 31-36 pts         +8000
3095     Dolphins to win by 37-42 pts         +10000
3096     Dolphins to win by 43 or More pts         +11000
3097     Bengals to win by 1-6 pts         +300
3098     Bengals to win by 7-12 pts         +450
3099     Bengals to win by 13-18 pts         +600
3100     Bengals to win by 19-24 pts         +1000
3101     Bengals to win by 25-30 pts         +1600
3102     Bengals to win by 31-36 pts         +2500
3103     Bengals to win by 37-42 pts         +4000
3104     Bengals to win by 43 or More pts         +5500
3105     Tie         +5000
- Tyrone Black, Gambling911.com