Where Can I Bet the Wisconsin vs. Oregon State Guaranteed Rate Bowl Game Online?
Published on:
Dec/26/2022
Gambling911.com has the spread on the Guaranteed Rate Bowl for 2022 between Wisconsin and Oklahoma State.  This Bowl game takes place Tuesday December 27 at 10:15 pm ET.  BetUS offers a generous welcome bonus for this bowl game - a FREE $250 when you deposit $200.  BetUS available for wagering on this bowl game most U.S. states 18 and up.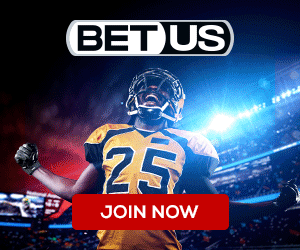 This bowl game has undergone a series of name changes since its inception in 1996.  Conference tie-ins are the Big 12 and Big Ten.  The payout is $1,625,560.
Two disappointing seasons with Wisconsin just barely able to finish at the .500 mark and qualify for this bowl game.  They only covered in five games.
The Cowboys played just a little better with a 7-5 Straight Up finish at .500 Against The Spread.
BetUS host Gary Segars, and college football expert handicappers Kyle Hunter and Parker Fleming preview the Guaranteed Rate Bowl between these two tames. They'll go over the best value college football odds available and betting trends and share their College Football expert predictions.  See if they agree with the Gambling911.com analysis.
Who Do the Line Trends Favor?
Wisconsin moved from a -3 to -3.5 favorite.  We get a number of Oklahoma State 0.57, which suggests the wrong team is favored here and that there is a 3.5 to 4 point overlay.
With these overlays where the line is 3/3.5 without going under the 3, the dog has gone 20-5.
But with each team losing a veteran starting quarterback to the transfer portal, this is not a game you probably want to bet as it's mostly going to be a crap shoot.
Hot Guaranteed Rate Bowl Betting Trends
Badgers are 4-10 Against The Spread in their last 14 games after allowing more than 280 yards passing in their previous game.
Badgers are 2-7 ATS vs. a team with a winning record.
Cowboys are 6-0 ATS in their last 6 bowl games.
Cowboys are 6-1 ATS in their last 7 neutral site games.
Oklahoma State is 12-5 ATS in their last 17 games after allowing more than 200 yards rushing in their previous game.
Important to Know Before Placing a Bet
Garret Rangel will quarterback the Cowboys with four-year starter Spencer Sanders gone.  The Wisconsin starting QB was slated to be either senior Chase Wolf or freshman Myles Burkett.  The Badgers, who also have a new coach, will be without three-year starter Graham Mertz.
Six other Badgers will miss this bowl game as they prepare for the 2023 NFL Draft.  They include star linebacker Nick Herbig (11 sacks) and nose tackle Keeanu Benton (10 tackles for loss).
Oklahoma State will be without tackler Mason Cobb, a linebacker with 96 stops.  Also gone, leading rusher Dominic Richardson (543 yards) to the portal.
- Ean Lamb, Gambling911.com