Where Can I Bet the Sun Bowl Game Online From My State? Pitt vs. UCLA
Published on:
Dec/29/2022
Gambling911.com has the spread on the Sun Bowl game for 2022 between Pittsburgh and UCLA.  This Bowl game takes place Friday December 29 at  2 pm ET.  BetUS offers a generous welcome bonus for this bowl game - a FREE $250 when you deposit $200.  BetUS available for wagering on this bowl game most U.S. states 18 and up.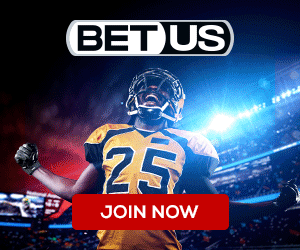 The Sun Bowl is among the most prestigious of the college football bowl games held annually.  It has been held since 1935 and features a payout of $4.55 million.  The first year of its existence, Texas high school teams were pitted against one another.  By 1936, college teams began taking part in the Sun Bowl.
The Panthers, while 8-4 Straight Up on the season, were not profitable for sports bettors.  They come into this one 5-7 Against The Spread.
The Bruins went 9-3 SU and 6-6 Against The Spread in 2022.
Who Do the Line Trends Favor?
The line on this game has been +4.5 to +7 Pittsburgh although the number opened as low as +3.5.
In games we've analyzed this season, three of four where the line moved between the 3.5 and 7 went for the dog.  Three of those line were coming down. 
FAU -3 to -5.5 Ohio was the only game we analyzed where the line moved up within this range and the dog, Ohio, won outright.  We'd note that the line was accurate to a 2.5 overlay.
For this year's Sun Bowl game we get a number of UCLA 2.59.  The current line indicates an overlay of between 2 and 4.5 points.
All indications are that Pittsburgh has a nice shot of covering in this one based on line trends.  Whether our friends at BetUS agree or not, watch below.
Hot Sun Bowl Betting Trends
Panthers are 11-5-1 Against The Spread in their last 17 games after allowing less than 20 points in their previous game.
Panthers are 2-6 ATS in their last 8 games following a straight up win.
Pittsburgh is 2-6 ATS in their last 8 neutral site games.
Panthers are 1-5 Against The Spread in their last 6 Bowl games.
Panthers are 1-5 ATS vs. a team with a winning record.
Bruins are 7-19-1 ATS in their last 27 non-conference games.
Bruins are 2-7 ATS vs. a team with a winning record.
Important to Know Before Placing a Bet
No. 18 UCLA can reach 10 wins for the first time since 2014 against Pitt.  This also marked their first Pac-12 championship since 1998.
"I'm very excited. Hopefully everything goes according to plan and this will be the first bowl game I play in," center Duke Clemens said, adding the significance of earning a potential 10-3 final record. "It's very important. As I know, that doesn't happen a lot at UCLA. For this team to go get a 10th win would be awesome."
UCLA has reached the 10-win threshold -- the program record for most in a season -- just nine times.
While there were questions over whether UCLA's Dorian Thompson-Robinson would be available to play, it is Kedon Slovis for Pittsburgh who won't.  He transferred to BYU.
In his place will be quarterback Nick Patti, who already has bowl game experience.
For UCLA's Dorian Thompson-Robinson, the Sun Bowl will be his first postseason experience after appearing in 45 games over the senior's five seasons.
"For all those guys, they've given so much to the university," said Bruins coach Chip Kelly, making his first bowl appearance in five years on the job. "It's our job as coaches and players that are returning to send them out on the right note."
Pitt vs. UCLA Prop Bets
Rot     First Scoring Play of the Game     Moneyline
2009     Pittsburgh TD         +175
2010     Pittsburgh FG         +625
2011     Pittsburgh Any Other Score         +5000
2012     UCLA TD         +115
2013     UCLA FG         +575
2014     UCLA Any Other Score         +5000
Rot     Winning Margin     Moneyline
2019     Pittsburgh to win by 1-6 pts         +425
2020     Pittsburgh to win by 7-12 pts         +800
2021     Pittsburgh to win by 13-18 pts         +1200
2022     Pittsburgh to win by 19-24 pts         +2500
2023     Pittsburgh to win by 25-30 pts         +4000
2024     Pittsburgh to win by 31-36 pts         +5000
2025     Pittsburgh to win by 37-42 pts         +8000
2026     Pittsburgh to win by 43 or more pts         +10000
2027     UCLA to win by 1-6 pts         +350
2028     UCLA to win by 7-12 pts         +475
2029     UCLA to win by 13-18 pts         +600
2030     UCLA to win by 19-24 pts         +900
2031     UCLA to win by 25-30 pts         +1400
2032     UCLA to win by 31-36 pts         +1800
2033     UCLA to win by 37-42 pts         +2800
2034     UCLA to win by 43 or more pts         +2500
Rot     Double Result     Moneyline
2035     Pittsburgh/Pittsburgh         +280
2036     Pittsburgh/Tie         +4000
2037     Pittsburgh/UCLA         +550
2038     Tie/Pittsburgh         +2000
2039     Tie/Tie         +4000
2040     Tie/UCLA         +1400
2041     UCLA/Pittsburgh         +850
2042     UCLA/Tie         +4000
2043     UCLA/UCLA         Ev
- Don Shapiro, Gambling911.com