Where Can I Bet the Military Bowl Game Online From My State? UCF vs. Duke
Published on:
Dec/26/2022
Gambling911.com has the spread on the Military Bowl for 2022 between UCF and Duke.  This Bowl game takes place Wednesday December 28 at 2 pm ET.  BetUS offers a generous welcome bonus for this bowl game - a FREE $250 when you deposit $200.  BetUS available for wagering on this bowl game most U.S. states 18 and up.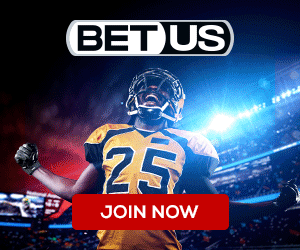 This bowl game began in 2008 and features a payout of just over $2 million.  Tie-ins include ACC and American.
UCF still finished strong at 9-4 Straight Up and mildly profitable for bettors at 7-6 Against The Spread. 
Duke went 8-4 Straight Up and proved especially profitable for gamblers at 8-4 Against The Spread.
Who Do the Line Trends Favor?
This one has gone from Knights -1.5 to -3.5.  We get a number of Central Florida 0.85, indicating a 2.5 overlay.
Hot Military Bowl Betting Trends
Knights are 6-0 Against The Spread in their last 6 games after allowing more than 280 yards passing in their previous game.
Knights are 7-19-1 ATS in their last 27 games on fieldturf.
Blue Devils are 5-0 ATS in their last 5 Bowl games.
Blue Devils are 5-1 ATS in their last 6 games overall.
Blue Devils are 16-5 ATS in their last 21 games on fieldturf.
Important to Know Before Placing a Bet
This could be only the 7th time Duke has finished with nine or more wins in a season should they beat the Knights. Duke has only had two seasons with that many wins since it joined the ACC in 1953.
UCF vs. Duke Prop Bets
Rot     First Scoring Play of the Game     Moneyline
2009     Central Florida TD         +150
2010     Central Florida FG         +650
2011     Central Florida Any Other Score         +5000
2012     Duke TD         +125
2013     Duke FG         +575
2014     Duke Any Other Score         +5000
Rot     Winning Margin     Moneyline
2019     Central Florida to win by 1-6 pts         +425
2020     Central Florida to win by 7-12 pts         +750
2021     Central Florida to win by 13-18 pts         +1000
2022     Central Florida to win by 19-24 pts         +1600
2023     Central Florida to win by 25-30 pts         +2200
2024     Central Florida to win by 31-36 pts         +3300
2025     Central Florida to win by 37-42 pts         +4500
2026     Central Florida to win by 43 or more pts         +4500
2027     Duke to win by 1-6 pts         +375
2028     Duke to win by 7-12 pts         +600
2029     Duke to win by 13-18 pts         +750
2030     Duke to win by 19-24 pts         +1000
2031     Duke to win by 25-30 pts         +1400
2032     Duke to win by 31-36 pts         +1800
2033     Duke to win by 37-42 pts         +2500
2034     Duke to win by 43 or more pts         +2200
Rot     Double Result     Moneyline
2035     Central Florida/Central Florida         +220
2036     Central Florida/Tie         +4000
2037     Central Florida/Duke         +550
2038     Tie/Central Florida         +2000
2039     Tie/Tie         +4500
2040     Tie/Duke         +1600
2041     Duke/Central Florida         +700
2042     Duke/Tie         +4000
2043     Duke/Duke         +125
Rot     1st Half Winning Margin     Moneyline
2101     Central Florida to win by 1-3 pts         +1000
2102     Central Florida to win by 4-6 pts         +1100
2103     Central Florida to win by 7-9 pts         +1000
2104     Central Florida to win by 10-12 pts         +1200
2105     Central Florida to win by 13 or more pts         +500
2106     Duke to win by 1-3 pts         +900
2107     Duke to win by 4-6 pts         +1000
2108     Duke to win by 7-9 pts         +850
2109     Duke to win by 10-12 pts         +1100
2110     Duke to win by 13 or more pts         +280
2111     Tie         +1000
- Ean Lamb, Gambling911.com