Miss Bahamas Ain't No Fugly: Odds Slashed Dramatically
Published on:
Jul/12/2008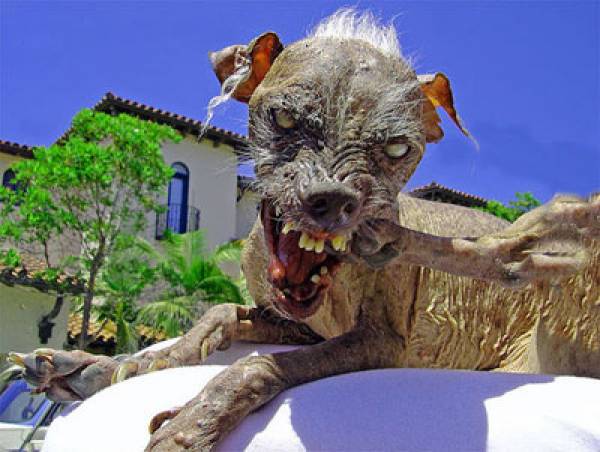 Jenny Woo's opinion of Miss Bahamas chances to win 2008 Miss Universe more bark than bite as gambling public thinks otherwise
Gambling911.com's own Jenny Woo is taking plenty of flack Saturday for rating Miss Bahamas her most Fugliest of the 2008 Miss Universe Fuglies. Okay, so she wasn't ranked the fugliest but rather came in at number 10.
"First of all, Jenny would have never guessed that this one is from the Bahamas. She has a cute face, but I wouldn¹t look twice at anything else," Miss Woo lacerated with a venomous tongue.
The gambling public thinks otherwise, however.
"She's listed now with +2200 odds at Bookmaker.com and they are being slashed further," Gambling911.com Operations Manager pointed out Saturday evening. "She opened as a +8000 dog - forgive the pun - with a payout potential of $8000 for every $100 bet, now she would pay $2200 for every $100 bet."
O'Brien has a theory as to why Miss Bahamas is getting so much unprecedented action at Bookmaker.com following Jenny's rankings.
"They (the bettors) took notice of Miss Bahamas huge breasts!" O'Brien exclaimed. "How Jenny arrived at having this contestant among her bottom 10 is something I can't quite fathom and how the oddsmakers opened her at +8000 odds is even more odd."
And Miss Bahamas is likely to excel in the talent and personality department as well.
"Mentoring young adults, encouraging environmental awareness and working with young adults to achieve their personal dreams," is what Miss Bahamas Sacha Scott enjoys doing most. "Traveling and experiencing different cultures is a personal favorite because it makes you aware of how diversity, blended with understanding, allows harmony in the world."
"One of the best responses any contestant has given," expressed O'Brien.
And she's a multi-tasker - with an ambition to run her own business in many different sectors.
"I want to become an entrepreneur in three arenas of business; to design my own clothing and accessory line in the fashion industry, create a signature Beauty salon/spa boutique where the body, mind and spirit are nurtured, and to open "haute couture" restaurants blending international cuisines."
Last year's Miss Universe was won by Miss Japan, a huge underdog that pulled off won of the biggest upsets in gambling history. The 2008 Miss Universe pageant is already promising to become one of the year's biggest betting events.
-----
Christopher Costigan, Gambling911.com Publisher CCostigan@CostiganMedia.com
Originally published July 12, 2008 6:04 pm EST