Betting on the Royal Baby Exceeds $1.5 Million
Published on:
Jul/23/2013
The bookies have at least one more day to keep the bets coming in on the name of Prince William and his wife Kate's newborn.  A name will not be selected on Tuesday, it was revealed following the first appearance of the royal baby.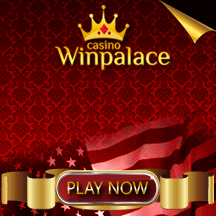 Up to now the British bookmakers have taken in $1.5 million on royal baby betting.  In addition to the name, punters could place bets on anything from the baby's hair color to weight to what school he will enroll in nearly two decades from now. 
"The money keeps pouring in for the royal baby," said Joe Crilly, a spokesman for William Hill, one of the world's biggest online betting outfits. "At £350,000 we have already far exceeded the amount we were predicting we would take in."
Online betting agency Paddy Power has taken in nearly £450,000 by offering its clientele a wide range of royal gambling opportunities.
"Whilst most punters are putting down money on the name of the new arrival, we're also seeing bets on everything from the baby's first word to his first nightclub gaffe with old Uncle Harry in tow," said a Paddy Power spokesperson.
Ladbrokes had taken some 50,000 bets on the royal baby as of Monday.  They originally offered bets on the sex of the William and Kate's little on.  
"Punters who believed it would be a boy have now collected over £100,000 worth of winnings," said a Ladbrokes spokesperson.
- Alistair Prescott, Gambling911.com