One more Kansas City man was jailed for refusing to testify in an Internet gambling investigation. 
Submitted by Jagajeet Chiba on, Nov/17/2009
Israel Police and the Tax Authority officials broke up a massive online gambling ring on Monday.s
Submitted by Guest on, Nov/16/2009
He may wear a New Orleans Saints cap when playing at this year's World Series of Poker (WSOP) but court records indicate that finalist Darvin Moon is no saint.  Like last year's WSOP finalist, Dav
Submitted by C Costigan on, Nov/09/2009
As the 2009 World Series of Poker final table is set to get underway this weekend, fears are mounting that US authorities might try to make a powerful statement by announcing new indictments into a
Submitted by C Costigan on, Nov/06/2009
Hu Yinan, China Daily
Submitted by Guest on, Nov/05/2009
Following news that BetonSports.com founder, Gary Kaplan, will serve just over a year in prison, reports have surfaced that family members will be assigned to house arrest.
Brother, Neil Scott Kaplan, and sister, Lori Beth Kaplan-Multz, who had worked for the company, pleaded guilty in June to two felony conspiracy charges and agreed to turn over more than $6 million held in Swiss bank accounts, according to a report in the St. Louis Dispatch.
Submitted by C Costigan on, Nov/04/2009
BetonSports founder Gary Kaplan has already served most of his sentence and, as such, will only be incarcerated for another year and couple of months.
Submitted by C Costigan on, Nov/02/2009
The Optimal Group Inc.
Submitted by C Costigan on, Oct/30/2009
An investigation into online gambling payment processors by the US Attorney's office out of Baltimore, Maryland continues to hone in on the Internet casino Golden Casino.
Submitted by C Costigan on, Oct/28/2009
Breaking News
Indiana resident is this 2018 World Series of Poker champion.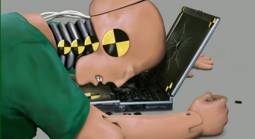 What's often lost in the discussion is that bitcoin is really no different than PayPal, the intermediate payment platform that is now commonplace among nearly anyone who conducts financial transactions online.