With the turmoil at IGT, some of that company's best talent have decided to walk away.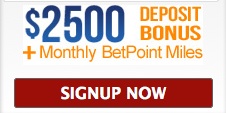 Just the other day, Gambling911.com featured one disgruntled employee's take on what is transpiring at the world's leading slots manufacturer amidst a nasty proxy fight.
"My relationship with IGT as an employee is similar to how a battered wife sees her marriage to an abusive husband," writes Bill, whose real identity we will keep anonymous.  "I can boil it down to, 'I want to leave, but I have no place else to go'."
Hedge Fund Manager Jason Ader is attempting to place three of his own people on the IGT board while wrestling away control from current CEO Patti Hart.
Game developer Joe Karninkow, a seasoned gaming developer with over 130 patents, left the company back in 2012.  He told Business Insider that two other top developers have since left IGT.  Karninkow fully endorses Ader's move to get former IGT CEO Chuck Mathewson back on the board.
"Patti may win the war but at the end of the day she's lost the hearts and minds of the employees and she's not getting them back," Kaminkow told Business Insider.
Another source told Business Insider:  "They (employees) feel like a child with an alcoholic parent. They never know when they're going to get beaten or hugged."
IGT shareholders will get to vote on who joins/remains on the board March 5.
- Aaron Goldstein, Gambling911.com