Pay Only for Active Players Price Per Head
Published on:
Feb/14/2017
With another football season in the books, Price Per Head operators understand that some of your players will be taking it easy for the next few months or once the Men's College Basketball Tournament has concluded.  With this in mind, some Price Per Head businesses have ensured that their agents and bookies only pay for active players.
Scroll Down For More…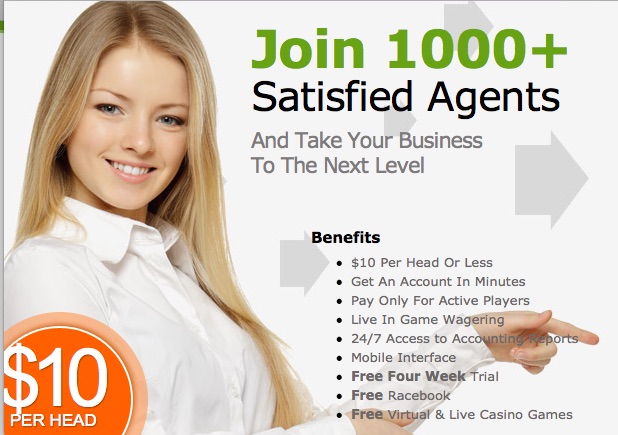 RealBookies.com is one that charges only for active customers.  They start at $10 per head (per customer) and offer everything imaginable with a choice of two different Pay Per Head software packages.
From RealBookies.com:
The Price Per Head (PPH) model works on the basis that you are going to pay $10 on a per-head, per-week basis. But that doesn't mean that ALL your registered customers count toward that total. This is very important for you to understand. When you proceed with a company like RealBookie, you are NOT paying for ALL your players, or even all of them that have logged onto the website; you are only paying for those who were active with you during that particular week, meaning that they have placed a bet. This is what really makes it worthwhile.
So if they bet on one of the things you have to offer (and there are many of them), such activity will count toward your total number of "active" players; if they don't, they will stay off your "sheet" for the week. And because you can have some control over the minimums they have to play, you can make sure that if they are playing with you, their action will justify paying that $10 per week fee.
An example of how this would work is if you are paying the basic $10 per head per week and have 150 customers active with you during any particular week (assuming that each of those players have placed at least one wager), you will forward $1500 to RealBookies at the end of that week.  Perhaps you have 30 more players who have not placed a wager in that given week.  In that case you would be saving $300 on these inactive customers that might have to be paid at other Price Per Head businesses. 
- Aaron Goldstein, Gambling911.com