Philly.com: Harrah's Exec Seeks to Revitalize Atlantic City
Published on:
Dec/30/2009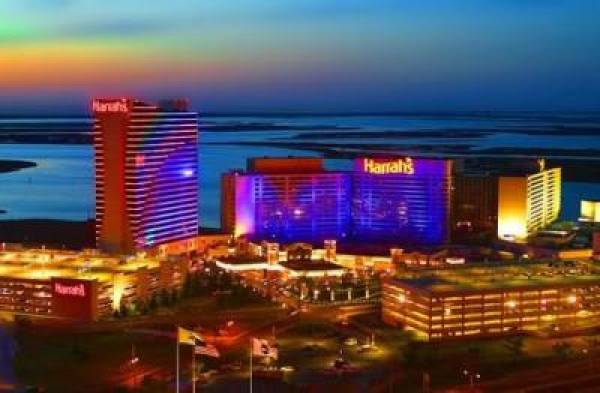 By Suzette Parmley
Inquirer Staff Writer
ATLANTIC CITY - Persistent. That's how Marie Osmond describes Don Marrandino, new Eastern Division president for gambling giant Harrah's Entertainment Inc.
It was Marrandino, you see, who persuaded the singer and her brother Donny to resurrect their 1970s TV variety show on a Las Vegas stage.
"Don gives you an offer you can't refuse. . . . He believed in Donny and Marie, the brand," Osmond said during a phone interview from Vegas, where "The Donny and Marie Show" has played five nights a week for more than a year now at the Flamingo casino, which Marrandino used to run.
A knack for booking acts that find an audience is what helped Marrandino land back in his native Atlantic City, where he began his career 28 years ago. The move also brings him back to his roots in Brigantine, where his parents and siblings still live and where he spent seven summers as a beach lifeguard.
"I'm really a marketing, entertainment, excitement, PR kind of guy," he said during a recent interview in his office at Caesars casino.
A professed workaholic, Marrandino, 50, said his style was to jump in, assess the situation, and figure out what he needs to do.
He has been in his new job almost 100 days, and the task before him is daunting: to keep Atlantic City, where casino revenue is down 13.5 percent this year, viable - and Harrah's four casinos here with it.
Competition from Pennsylvania's slot parlors is fierce. Customers are more reluctant to travel and part with their discretionary dollars.
But the 6-foot-2-inch, 220-pound former football lineman at Holy Spirit High School in Absecon (Class of '77) and West Chester University (Class of '81) thrives on tackling challenges - and has a good time doing it.
"I liken working at a casino to throwing a party every day," said Marrandino, who grew up a diehard Philly sports fan. "I think we need to let people know that this is a cool and fun place to be."
Entertainment - Marrandino's forte - is one big way to keep the party lively.
In 21 years on the Strip, he brought Toni Braxton to the Flamingo; the Rolling Stones, Bruce Springsteen, the Who, and the Eagles to the Hard Rock Hotel; and Rita Rudner to Harrah's Las Vegas.
"He knows when to be in your business, and when not to be," Marie Osmond said. "He's very good with public relations and what to promote. He does it in a very brilliant way."
Deutsche Bank gambling analyst Andrew Zarnett said Marrandino's return to Atlantic City "brings energy, historical perspective, and great connectivity to staff and customers."
In announcing in August that Marrandino would step into the shoes of three-decade company veteran Carlos Tolosa, Harrah's Entertainment chairman and CEO Gary Loveman described him as "one of the most energetic, engaging and creative leaders" at Harrah's.
The company's four casinos here - Bally's, Showboat, Caesars, and Harrah's Resort - accounted for about 44 percent of Atlantic City's total $4.55 billion revenue last year. They account for more than one-third of the casino workforce and about 40 percent of the total hotel rooms.
Marrandino also oversees Harrah's Chester Casino and Racetrack, the second-most profitable slots parlor in Pennsylvania, which grossed $319.6 million in the July 2008-June 2009 fiscal year.
Las Vegas-based Harrah's Entertainment reported a net loss of more than $1 billion in the third quarter ended Sept 30. The company also experienced a nearly 15 percent decline in cash flow during the quarter, which analysts like Zarnett attribute to continued midweek weakness in its two key markets: Las Vegas and Atlantic City.
So, for Marrandino, the focus is trained on three goals right now: increasing the number of casino jobs in spite of increased competition, raising Atlantic City's profile as an entertainment and nightlife mecca, and keeping hotel rooms affordable and available.
"Harrah's Entertainment properties are absolutely committed to advancing Atlantic City as a year-round destination," he said.