You Can Now Bet on the Fate of Binance, Coinbase
Published on:
Jun/10/2023
Our friends at BetOnline are now offering odds on if Changpeng Zhao (CZ) will resign as Binance CEO in 2023.
The YES is favored but not by a whole lot at -200.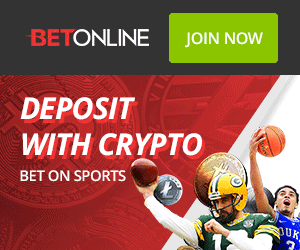 The SEC charged Binance CEO, Changpeng Zhao (commonly referred to as "CZ"), on more than a dozen securities law violations. And now you can wager on CZ's future at the company.
"Our staff set the odds IN FAVOR of Zhao stepping down as CEO before the end of 2023," BetOnline revealed. "In fact, the implied probability, according to the odds, equates to a 66.7 percent chance that CZ will resign."
There are also props for the possibility of Binance US closing operations this year, as well as a head-to-head prop between Coinbase and Crypto.com.
The Binance CEO allegedly redirected $12B to firms he controlled.  SEC says billions in customer funds were directed to Zhao's firm Merit Peak via a holding company called Key Vision Development Limited.
BetOnline also set over/under odds for the end-of-year prices on Bitcoin, Ethereum, Ripple, Litecoin and Dogecoin.
Will Changpeng Zhao (CZ) resign as Binance CEO in 2023?
Yes -200
No +150
(Note: Odds imply a 66.7 percent probability CZ will resign)
Will Binance US close operations in 2023?
Yes +200
No -300
(Note: Odds imply a 75.0 percent probability Binance US will not close this year)
What will happen first?
Coinbase closes US operations (+300)
Crypto.com Arena renamed (-500)
(Note: Odds imply an 83.3 percent probability that Crypto.com Arena will be renamed before Coinbase exits US market)
Bitcoin price at end of year
Over/Under 21,500 dollars
(Note: 94.2 percent of bets have been on the OVER)
Ethereum price at end of year
Over/Under 1,500 dollars
Ripple price at end of year
Over/Under 48.5 cents
Litecoin price at end of year
Over/Under 88.5 dollars
Dogecoin price at end of year
Over/Under 7 cents
- Aaron Goldstein, Gambling911.com