Carrie Stroup here with your Detroit Tigers vs. New York Yankees Game 1 line for the American League Playoffs Wildcard Race. 
Series Line: New York -150, Detroit +130
Game 1 Line & Total : NY -129 & 7 over -120
Series Schedule (Best of 5)
Game 1 at NYY: Friday, 8:37 p.m. EDT
Justin Verlander (24-5, 2.40 ERA) vs. CC Sabathia (19-8, 3.00 ERA)
Game 2 at NYY: Saturday, 8:37 p.m. EDT
Doug Fister (11-13, 2.83 ERA) vs. Ivan Nova (16-4, 3.70 ERA)
Game 3 at DET: Monday, 8:37 p.m. EDT
Freddy Garcia (12-8, 3.62 ERA) vs. Max Scherzer (15-9, 4.43 ERA)
Game 4 at DET: Tuesday, Time TBD (if necessary)
TBA vs. Rick Porcello (14-9, 4.75 ERA)
Game 5 at NYY: Thursday, Oct. 6, Time TBD (if necessary)
TBA vs. Justin Verlander (24-5, 2.40 ERA)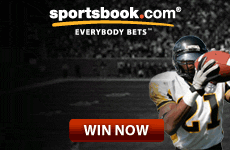 The Yankees enter the playoffs as the American League front-runners again, but they'll have to go through baseball's best pitcher first.
New York has had it on cruise control for the past week, finishing the regular season with four straight losses as it frequently mixed in reserves and September call-ups. It's been a while since these teams saw each other, the last of their season series played on May 5 (Detroit won four of the seven, including the last three). And the Tigers and Yankees are more similar than you might think: Both have great offenses (Yankees were second in MLB with 5.35 runs per game, Tigers were fourth with 4.86), a true ace (New York's CC Sabathia, Detroit's Justin Verlander) and a dominant closer (New York's Mariano Rivera, Detroit's Jose Valverde), but have serious question marks deeper in the rotation. The performances of Verlander and Sabathia will be key considering the crapshoot nature of the rest of the pitching staffs, and Verlander has an edge over Sabathia, especially considering Sabathia's shaky performance in the 2010 playoffs. While the Yankees are deservingly favored in this series, the Tigers have the pieces to pull off the upset.
Game 1 at Yankee Stadium will be monumentally important. Verlander (24-5, 2.40 ERA), the shoe-in for AL Cy Young and possible MVP, has gotten stronger as the year has gone on, winning his last 12 decisions. He was a phenomenal 14-2 with a 2.43 ERA on the road. He's also been solid against the Yankees the past three seasons, posting a 2.63 ERA. He allowed three runs over six innings the two times he faced New York this year, but both starts were before May 2 and historically Verlander is a slow starter.
Sabathia (19-8, 3.00 ERA), on the other hand, was a little shakier down the stretch. Since August 1, he's 4-3 with a 4.06 ERA, as opponents have hit .316 against him. New York went just 5-5 in those outings. It's worrisome considering the lefty's performance last October. While the Yankees won all three of Sabathia's starts, he had a 5.63 ERA and allowed 30 base runners over 16 innings. Since joining the Bronx Bombers, Sabathia is 2-3 with a 3.95 ERA against Detroit.
After Game 1, the crapshoot begins. Game 2 will pit New York's Ivan Nova (16-4, 3.70 ERA) versus the Tigers' Doug Fister (11-13, 2.83 ERA with Seattle and Detroit). Nova was strong after a midseason demotion, going 8-0 with a 3.18 ERA after returning to the bigs in late July. He's not a dominant power arm though, striking out just 47 in 73.2 innings during that span. Fister was magnificent after coming to Detroit at the trade deadline, going 8-1 with a 1.79 ERA for the Tigers and allowing two earned runs in 34 September innings. Like Nova, Fister is more of a control artist (five walks in 70.1 innings with Detroit) than a power pitcher.
In Game 3, the Yankees will start Freddy Garcia (12-8, 3.62 ERA), who posted a 7.36 ERA in four September starts, against the erratic Max Scherzer (15-9, 4.43 ERA), who allowed four-plus runs in three of his last six starts. Two perennial disappointments, A.J. Burnett (11-11, 5.15 ERA) and Rick Porcello (14-9, 4.75 ERA), are tentatively slated for Game 4, but whoever is trailing in the series is more likely to start their ace on short rest.
Offensively, the Yankees should have at least a slight edge. After some postseason struggles early in his career, 2B Robinson Cano (.302 BA, 28 HR, 118 RBI in 2011) posted a 1.133 OPS during the 2010 playoffs. CF Curtis Granderson (.262, 41, 119), who had a breakout season in 2011, has a career .906 postseason OPS. SS Derek Jeter (.297, 6, 61), who has a career .850 OPS in 679 postseason plate appearances, and 3B Alex Rodriguez (.276, 16, 62), who has a .925 OPS in 276 playoff PA, are coming off disappointing regular seasons, but have loads of postseason experience. The potential trouble spots are 1B Mark Teixiera (.248, 39, 111), who has struggled desperately with a career .650 OPS in the playoffs, and RF Nick Swisher (.260, 23, 85), who has a career .162 postseason batting average.
The Detroit offense is built around 1B Miguel Cabrera (.344 BA, 30 HR, 105 RBI) and a series of solid role players: DH Victor Martinez (.330, 12, 103), SS Jhonny Peralta (.299, 21, 86) and C Alex Avila (.295, 19, 82) among them. The Tigers also have a back of the bullpen that can shorten game effectively, with closer Valverde (49-for-49 on save opportunities) and set-up man Joaquin Benoit (2.95 ERA), who had a 1.33 ERA and held opponents to a .116 batting average after the All-Star break.
- Carrie Stroup, Gambling911.com Senior Reporter