Gamblers Lash Out at BetMGM via Homemade Videos After Cancelling Special Ed Teacher's $215K Bet
Published on:
Aug/17/2023
"Imagine winning $200,000 on parlays and not getting paid out," tweeted Trent Attyah to his more than 185.5K followers.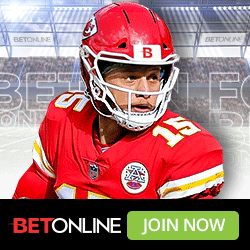 Gambling911.com on Wednesday published an interview with Mr. Kris Benton, a Fairfax County, Virginia Special Ed teacher who placed three same game parlay bets on a Women's World Cup matchup between the Netherlands and Vietnam.  BetMGM accepted the bets, graded them as winners, then cancelled all three claiming "an obvious error", an "obvious error" that took eight hours to catch.
As Attyah notes in his video, BetMGM has yet to explain what the "correct" odds should have been.  They also offered Benton a $100 free play "for the inconvenience".  Benton refused it and has been working with the Virginia Lottery to get this matter resolved.  They operate as the regulator of online sports betting websites in the commonwealth.  Benton also tells Gambling911.com he's prepared to take legal action if need be.
Even those who believe Benton is not entitled to the full $215,000 feel BetMGM needs to pay way more than a $100 free bet bonus.
"Never before has Gambling911.com seen so many people come to our site within a 24 hour period to for a story that wasn't related to a sporting event," observed Payton O'Brien, Senior Editor of the Gambling911.com website.
O'Brien pointed to the article going viral courtesy of hundreds of retweets and fellow BetMGM customers spreading the word.  Some have vowed to boycott the nation's second largest sports betting site.
Imagine winning $200,000 on parlays and not getting paid out…

(via @gambling911) pic.twitter.com/PAEYMaxlrt

— Trent Attyah (@BookitWithTrent) August 17, 2023
BadGirrlNay also released a video via her Instagram page telling followers "Do not bet with BetMGM".
"Straight robbery, never use BetMGM again," Josh Clow warned in his video.
The BetMGM website is run by Entain on behalf of the more recognizable MGM brand.  Its spokesperson is Hollywood actor Jamie Foxx.
- Jagajeet Chiba, Gambling911.com