Sports Betting Ads Are Out of Control: Could a Crackdown Be Coming?
Published on:
Jun/20/2022
A few months back we drove out of the Lincoln Tunnel into New Jersey and the first billboard that hit us was one for Bet365.  A little ways down we saw another for a competing sportsbook brand.  Once in New Jersey, commercials for sports betting companies were no longer appearing exclusively during broadcast sporting events as is the case in states where the activity is yet to be regulated, but were airing in local newscasts breaks.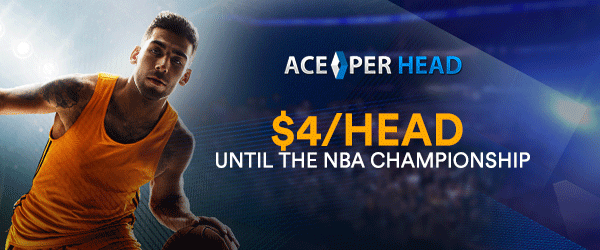 Joe Hernandez of NPR noted over the weekend that, if you've turned on the radio or driven past a billboard lately (in a state where sports betting is regulated), the odds are good you've heard a DraftKings or FanDuel advertisement.
Unlike in the UK, where an Advertising Standards Authority requires stringent protocol and is not afraid to dole out fines to offenders, the United States is yet to impose such restrictions on language contained within ad spots.  Even suggestive advertising is prohibited in England. Cues or so-called "impulse terms" such as "Bet Now" are strictly forbidden. 
Hernandez notes that the US policy is a break from the constraints on other industries where there is a risk of addiction, such as tobacco.
And now all of this is culminating into a dramatic increase in the number of calls being placed to addiction hotlines.
Is a Crackdown Coming?
Even in the fall, there were calls coming from the state of Colorado to crack down on Web gambling ads.  There was more of an outcry following the Christmas holiday after a relentless barrage of advertisements during the NFL and College Football Playoffs.  We suspect they haven't let up now that the Avalanche are in the Stanley Cup Finals.
The repetitive deluge, with trite slogans like "make it rain," will drive even the most zen person absolutely bonkers, wrote Conor McCormick-Cavanagh of Westword last September.
"I thought that there was going to be at least some type of slowdown," the Democratic Speaker of the Colorado House of Representatives, Alec Garnett, said at the time.  He was among those at the forefront of ensuring sports betting got legalized via voter referendum.  The initiative narrowly passed, an indication that nearly half the state's population will frown upon such ads even with limited campaigns.
"I have seen a big uptick in the number of complaints from the public that we've been having about the amount of sportsbook advertising," Garnett remarked.
By February, Garnett was already considering measures to curb said advertising.
"I thought that the industry or the market itself would start to regulate itself," he said. 
"Every legislator should be able to say that sometimes there are unintended consequences and you have to take responsibility for them and clean them up and that's what I'm doing."
"We've done it with marijuana, we've done it with tobacco, we've done it to certain degrees with alcohol.  So, we need to be smart about going about this."
In March, the NCAA refused to allow sports gambling companies to advertise during March Madness.
Even Charles Barkley Says Enough is Enough
Outspoken NBA commentator Charles Barkley came out two weeks ago declaring that sports gambling in general needs to be more contained.  This is coming from someone who appears in FanDuel commercials.
"There's too much of it," Barkley declared ahead of the annual American Century celebrity golf tournament.  "We've got people in the stands betting on who's going make the next free throws. Think about that. If I was a scumbag, I'd look at a guy in the stands, a friend, and say, 'Yo, I'm going to miss both of these free throws.' Now, that's cheating."
He added: "Listen, gambling's always been part of sports. That's why the NFL is King Kong, but I am concerned that you can sit in the stands and make bets now in the middle of a basketball game. But, like I said, the toothpaste is out of the tube, and I don't know how to put it back in."
John Holden is an an assistant professor at Oklahoma State University and an expert in sports betting and gambling regulation. He tells NPR there are parameters in place.
"We do have the Federal Trade Commission, which is responsible for investigating advertising and certainly could take action if they saw something as fraudulent or misleading.  But it's not clear at the moment that they have their sights set on gambling advertisements."
Enforcement may come quickly should the trend continue into the upcoming NFL season.
"We expect that there is a higher rate now of people who were in recovery that have been lured back or tempted back into betting again due to the massive volume of ads," Keith Whyte, executive director of the National Council on Problem Gambling, told NPR.
The National Problem Gambling Helpline Network saw a six-fold increase in the number of calls to its hotline over the previous year.
Whyte says sports betting firms and state governments are doing little to curb problem gambling.
"States are making so much money they're falling over themselves to expand and expand in new and novel ways, like online and mobile," Whyte said. "And rarely are they putting any sort of significant funding into counterbalancing that expansion with efforts to prevent and treat gambling addiction."
- Alejandro Botticelli, Gambling911.com