A half dozen individuals allegedly linked to the Luchese Crime Family have been charged with racketeering, money laundering and running an illegal online gambling enterprise.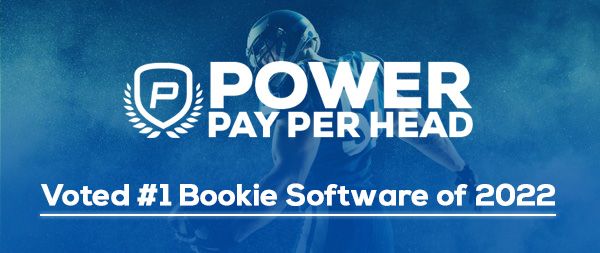 The indictment was unsealed in a federal court in Brooklyn, New York on Wednesday.
The business, called "Rhino Sports", booked millions of bets over the last 15 years, beginning in 2004, according to the complaint. 
Four of the defendants, Luchese crime family solider Anthony Villani and associates Louis Tucci, Jr., Dennis Filizzola and James Coumoutsos, were arrested at their residences in the New York area.  They are scheduled to be arraigned this afternoon by United States Magistrate Judge Roanne L. Mann. 
A fifth individual, bookmaker Michael Praino, was arrested in West Palm Beach. He was to appear in court on Thursday (September 15). Praino reportedly resides in the Bronx.
Breon Peace, United States Attorney for the Eastern District of New York and Michael J. Driscoll, Assistant Director-in-Charge, Federal Bureau of Investigation, New York Field Office, announced the charges.
As alleged, this conduct demonstrates how members of La Cosa Nostra continue to engage in illegal gambling operations and money laundering money-marking schemes that lead to threats of violence against anyone who stands in their way and has resulted in millions of dollars in profits to the Luchese crime family," stated United States Attorney Peace. "These charges illustrate this Office's continued commitment to rooting La Cosa Nostra out of New York." 
Mr. Peace thanked the New York City Police Department, New York State Police, and the Westchester County Police for their assistance in the investigation.
"Members of the mafia are not giving up the tried and true methods of criminal behavior, even in the face of the burgeoning world of legal gambling. As we allege, a Luchese soldier and other family members ran an illegal gambling operation and offered their clientele the same twisted customer service: do what they say or face terrifying consequences. One thing these criminals can bet on - the FBI will continue our pursuit," stated Assistant Director-in-Charge Driscoll.
Villani's illegal gambling operation regularly took bets from between 400 and 1,300 bettors each week, the complaint reads.
Villani and co-defendant Filizzola are accused of using gambling proceeds to purchase U.S. Postal Service money orders disguised as rent payments to a property owned by Villani. 
Villani is alleged to have attempted to extort an individual identified as John Doe in the indictment, including by telling John Doe: "I'm telling you right now, you don't get this money – [expletive] run away." 
Massachusetts Slow Sportsbook Rollout
HB 5164, put no cap on the number of temporary licenses that can be handed out and there is a very low bar to qualify, per Legal Sports Report. 
The main issue here is the lack of specification when it comes to how many temporary licenses can actually be doled out.
If you apply and pay the $1 million fee, you need to be approved.
The math doesn't work though.
There are approximately three dozen applying for just seven available licenses (non-temporary).
Language in the measure also alludes to a "qualified gaming entity".  Who qualifies?  Any online sportsbook operator by default.
From Legal Sports Report:
Commissioners want answers on two questions from anyone attending next Thursday's meeting.
Are operators interested in a temporary license knowing they might have to shut down without a full license?
What is your position on a staggered launch vs. simultaneous launch? That includes retail vs. mobile and tethered vs. untethered.