Violent outburst comes just weeks after Negreanu lambasted Phil Hellmuth for "acting like a child"

Fellow pro tweets out that he "felt unsafe" after Negreanu smashed his vlog cam against table, then the floor

Kid Poker later mocked his followers who criticized his repugnant behavior, compares himself to Tiger Woods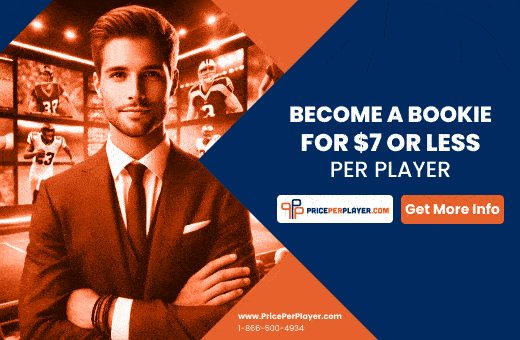 Poker pro Daniel "Kid Poker" Negreanu did a "Phil Hellmuth" this weekend just months after attacking the WSOP bracelet record holder for his "embarrassing" behavior at the poker tables.   You know the old saying "people who live in glass houses shouldn't throw stones".
Negreanu was captured on video over the weekend smashing his own vlogging camera, first against the poker table, then against the floor. 
Imagine for a moment standing at a cash register at the supermarket and the customer behind you engages in this type of behaviour.  SECURITY!
For Kid Poker, it's all good though because....well....he's Kid Poker.
Negreanu's violent outburst occurred after he was eliminated from the WSOP $250k bracelet event after losing to a runner-runner flush.  Also known as backdoor, runner-runner means making a hand by hitting the needed cards on both the turn and river.
New entrance music for @RealKidPoker pic.twitter.com/iCaXrHTsFi

— Thomas Keeling (@SrslySirius) June 26, 2022
Rules for Thee and Not for Me
When Hellmuth, the self-proclaimed "Poker Brat", got into a verbal spat with fellow pro Eric Persson, Negreanu had this to say:
"Hellmuth acting like the poor victim cause that guy was being mean to him," Negreanu tweeted out. "Awww poor baby. He dishes it out for decades, but can't handle one dude giving it back to him."
Persson flipped Hellmuth the double bird at one point during the first round of the inaugural PokerGO Heads-Up Showdown at the Aria in Las Vegas.
"You might be one of the most obnoxious guys I've played," said Hellmuth, before the two argued about the possibility of a $1 million heads-up match.
Hellmuth eventually called over the Aria manager, who issued Persson a verbal warning.
"The Poker Brat" apparently believed he was above the law and decided to go into character, only to be issued a verbal warning as well.
Persson went on to win the match.
Negreanu tweeted out to Hellmuth that this was "Embarassing Phil even for you!", noting how Hellmuth had "ruthlessly berated people at the table" for decades in various poker tournaments.
While it's true Negreanu did not berate those at the table this weekend, it might be even worse.  Poker pro David Peters, who forced Negreanu to bust, was left shellshocked.  Peters tweeted out later that he "felt unsafe" following the Negreanu outburst.
Some believed Peters was being sarcastic.
"Lmao. 5'4 140lb Daniel would rekt you," one person tweeted out in response. 
We forget that Napoleon Bonaparte was 5'6 and inflicted a lot of damage back in his day.
"It's embarrassing and hilarious how many people can't tell this is a joke," insisted another follower. 
Adam Blakely wrote of the Peters tweet:
"Honestly it's genius, have to respect that he's towing the line close enough that it will be taken seriously by a bunch of people. Turtleneck gives it away, though."
Despite Smashing His Camera, Negs Still Manages to Vlog His Response
True to character, Negreanu managed to explain it all away while mocking and tormenting those who criticized him.
Day 26 Vlog is LIVE in 20 Minutes...I share my thoughts on my reaction to busting out of the $250,000 Super High Roller, which was caught on camera and it's Day 2 of the Mini Poker Players Championship with the Bubble approaching.https://t.co/pEhxgWExUL

— Daniel Negreanu (@RealKidPoker) June 26, 2022
"Oh violent domestic abuser," Negreanu said mockingly of those who criticized him.  "His vlog cam fell on the ground.   Oh he must beat his children and his women.  Save Amanda," he added in reference to his wife, Amanda Leatherman.
Negreanu at one point compared himself to Tiger Woods.
"Have you ever watched sports in your life?" he asked his followers who found this behaviour repugnant.  "Have you never seen Tiger Woods miss a shot and his club hits the ground?
Woods, of course, is nowhere near anyone when he slams his golf clubs. 
Poker player Daniel Sewnig tweeted out:
"Should Negreanu have thrown his camera? No. Should we be having long conversations about it? No. Why do we feel the need to put every single insignificant thing "famous" people do under a microscope?? It is exhausting and divisive."
Carter Nash writes:
"Disagree (respectfully of course). Every time someone is eliminated we need camera throws, table flips, chair tosses, Absurd rants,Double middle fingers, bring on the madness. So long as the blow up is proportional to the pain inflicted upon a person."
It's Not Normal
We went to Quora to get responses to the question of whether smashing a phone or other similar instrument on the floor would be considered a form of aggression.
"I would initially be wary of you because that sort of behaviour is often a prelude to an attack being launched, a declaration of intent, in a similar way to ripping off your shirt or thumping the table.  But aggressive as such, as long as it wasn't followed up with anything more and you calm down a bit then no. Everybody has crap days.
"I have seen people start breaking their own things, either in frustration or as some warped message to me along the lines of, "don't fuck with me, see what I am capable of!" We tend to let them get on with it as long as it doesn't impact on how we deal with things or endanger anyone, themselves included. It is quite difficult for example, to speak to an assault victim or a motorist while their mate is doing his nut right next to them and dismantling the furniture."
Another writes:
"Yup, it is "aggressive" but not necessarily dangerous. Therapists sometimes tell their clients to "beat a pillow" to release pent-up frustration or anger. I really don't see the difference here. By smashing your phone (was it one of those teensy cell phones?) did anyone see it? Or was it just reported?
"I once threw a rock at my stereo. The rock suffered no damage. Guess what happened to the stereo? My roomie was in the next room and saw the result of my outburst. While I wouldn't harm anyone, he saw me as being unstable and moved as a result."
And one more:
"From the cops' point of view it may indeed have seemed to be an indicator of aggressive behavior. It may indeed be a coping mechanism to relieve stress, but that doesn't make it appear any less benign. I mean, if you couldn't control yourself enough to not smash the phone on the floor, then perhaps you may have less self-control over other things too. Again, I have to state that this is what the cops may think."
- Nagesh Rath, Gambling911.com