BetBash Challenges ICE, Sigma for Gaming Industry Superiority
Published on:
Apr/12/2022
Countless numbers of gaming industry professionals descended upon London this week to attend ICE 2022.  Make no mistake about it, this is one of the "must attend" events of the year.  Our friends there have scheduled crucial networking meetings over the course of the three to four day period.  Nearly every gaming affiliate representative we know will be there.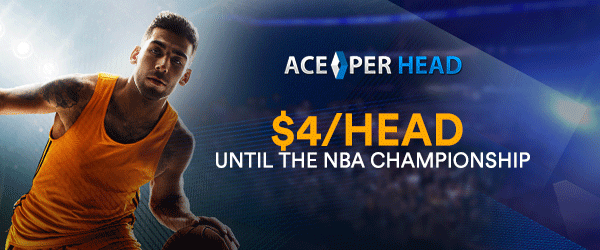 But the industry is constantly evolving and ICE, as well as SIGMA, has another player joining the niche field.  BetBash last week pulled off its second successful event at the Circa Resort in Las Vegas.  Just about everyone who is anybody in the world of sports betting was in attendance.  The event also brings together old school bookmakers with the likes of newbies including DraftKings and FanDuel.  And more importantly perhaps, there are real gamblers in attendance. 
The BetBash event is put on by Gadoon "Spanky" Kyrollos, a highly successful sports gambler.   He's also a brilliant business person and an AMAZING social media influencer like few others we have seen in this industry. 
On Tuesday, he welcomed those in attendance at this year's ICE to come join the next BetBash event (date and location still to be determined).
To all my industry friends attending ICE in London - remember one thing…

No convention will get you closer to the sports bettor than @bet_bash.

— spanky (@spanky) April 12, 2022
The folks in attendance are generally approachable and we understand there were some solid panel discussions.  This is in no way a stuffy event.  Leave the attitude at the door.  As we noted last week, one of the most successful of folks in attendance was also among the most humble.
Banfield Group @BanfieldGroup tweeted during the event:
"Panel 4. The Art of Sports Betting. Fired up for this one. 3 minutes in and already learning new tricks."
Spanky is right.  If you are a gaming affiliate, why on Earth would you not want to mix and mingle with actual gamblers?
Our friends at AcePerHead.com also tweeted out something interesting the other day.   They referred to "sports gambling" as a new version of the California gold rush.  So true.
#SportsGambling is essentially a modern, more tech-savvy version of the California gold rush. In 2021, people managed to wager $7 billion across the United States… in a single month. Here we show the Top 5 benefits of using a #BettingSoftware today!https://t.co/wUwIUebCkq pic.twitter.com/zbwuNBIpXx

— Ace Pay Per Head - Best Software for Bookies (@aceperhead) April 5, 2022
More information about BetBash and the next event can be found here, hopefully in South Florida.
- Chris Costigan, Gambling911.com